How Best to Nurture Your Mind, Body and Soul in 2023
Published: 2022-11-01 / Author: Lake Country House
Let's be honest, most of us gave up on our new year's resolutions to eat more healthily, exercise more, drink less, get up two hours earlier, do yoga every morning and generally be perfect weeks ago. On the 2nd of January to be exact.
So clearly a different approach is needed. Now that the worst of winter is behind us, we can shrug off those January blues and start thinking about more realistic ways to nurture and inspire the best version of ourselves – which, we accept, will never be perfect but will be all the better for it!
Our philosophy: Rather than trying to deny yourself things you enjoy or stick to strict regimes, take a more relaxed and positive approach and think about what you want to do, learn and add to your life, rather than forbid or force.
With this as our starting point, we'll look at the three cornerstones of wellbeing – your mind, body and soul – and offer up our top tips.
Mind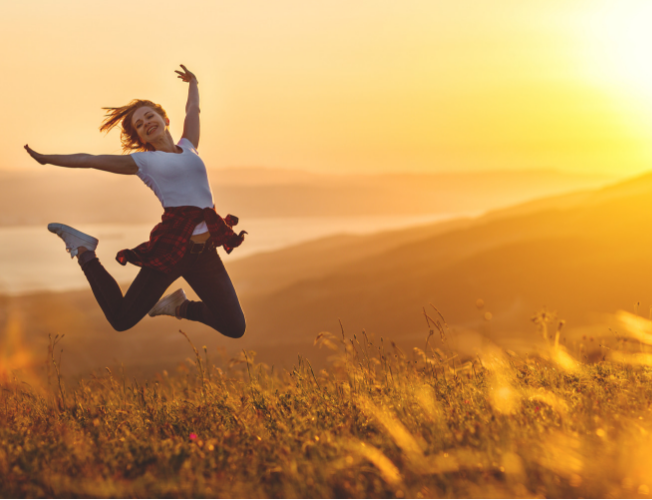 There are numerous ways to nourish your mind and rejuvenate any joie de vivre the winter has sucked away but we think one fail safe method is to take up a hobby or learn something new. Nothing is more satisfying and absorbing than discovering a new skill – and it could be anything, cooking classes, yoga, life drawing, dancing, you name it, you'll be able to find it if you look hard enough. Just make sure it is something you really enjoy then you won't need to dig deep into your resources of self-discipline to keep it up.
While meditation and 'mindfulness' are both lauded as the best antidotes to our fast-paced tech obsessed age, we would argue the same benefits are found by indulging in any activity which focuses your mind on the task in hand and, for that period, removes you from your day to day worries. An added benefit of active learning or doing is that it detaches you from your mobile phone and email train for a few hours, giving you a mini digital detox.
As the weather improves, make the most of the sunshine and get outside. Enjoying some fresh air does wonders for mind, body and soul and there are so many fun activities to choose from that will get you out and at one with nature.
Here at the Lake Country House Hotel you could wile away peaceful hours fly fishing on our beautiful trout lake or the River Ifron which runs through the 50 acres of woodland and gardens that make up the hotel grounds, head off hiking or horse riding through the stunning Elan Valley and Brecon Beacons or practice your swing on our nine-hole golf course. If none of these take your fancy there are plenty of other wonderful ways to pass the time in our stunning corner of mid Wales, it is all about finding what is right for you.
Body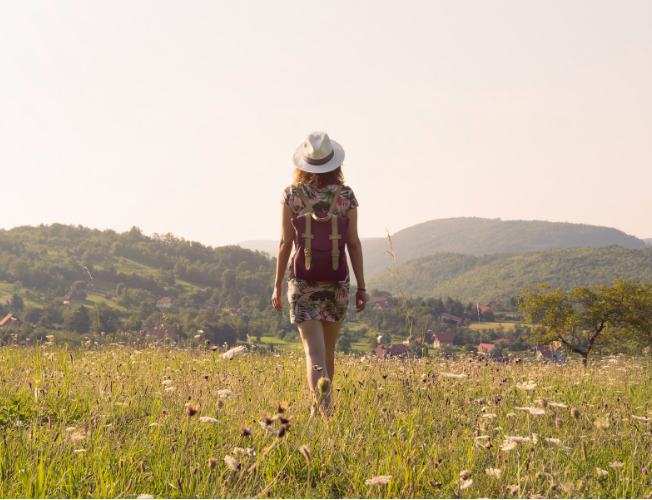 The obvious thing here is exercise. We all know it's good for us but most of us still try and avoid it. Yet exercise doesn't have to mean sweating it out at the gym until you collapse of exhaustion or forcing yourself on long arduous runs, it can be fun, really. Again, it is all about finding something you enjoy which for some people is the gym but for others could be a relaxing scenic walk in the countryside, a half hour swim or a game of tennis – all of which we can offer here at the Lake Country House Hotel. With endless ways to get active, there really is something for everyone, you just need to find your métier.
However, exercise is just one aspect of caring for your body. What you put into it is equally important which brings us neatly on to one of life's greatest pleasures, food. A healthy and balanced diet is clearly important and to our mind, this should never ever mean cutting out delicious treats and whole food groups.
It is all about locally sourced, freshly prepared and beautifully cooked food and this is the philosophy behind all the menus at our award-winning restaurant. Whether you are cooking at home or dining out, just eat well. Don't go for cheap processed options, go for quality. Good food brings joy to the body, mind and soul.
Lastly, don't be afraid to indulge your body with some genuine TLC at the spa. Have any aches and pains massaged away, give your skin that revitalising moisture boost with a facial or mud wrap. We offer an amazing array of sumptuous treatments at our award-winning Temple Spa, so have a browse. While many people would consider a spa treatment a luxury, we would argue that spending time and money looking after yourself is time and money well spent so go for it, treat yourself.
Soul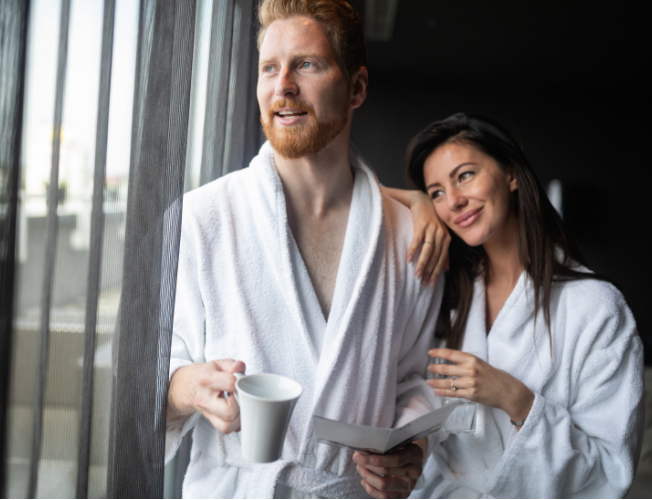 Variety is the spice of life, as the saying goes, and sometimes we all need a change of scene. Give your soul a spring clean by getting away from it all for a few days and exploring somewhere beautiful and tranquil. Set in 50 acres of woodland and gardens, surrounded by the breathtaking Welsh countryside, the Lake Country House Hotel could be just what you are looking for.
The hotel offers the perfect base from which to explore the Elan Valley and Brecon Beacons and many historic sights and stunning gardens nearby. Or you can choose to enjoy the opulent surrounds of the hotel itself, relaxing at the spa, working out at the gym before submerging yourself in the 15-metre indoor pool or the hot tub, knocking a ball about on the tennis court or golf course and dining on sumptuous food at our restaurant.
We offer an all-in-one location to nourish your mind, body and soul. The three are of course inextricably linked so what is good for one is generally good for all three. In the end, it is about doing what makes you happy, so be kind to yourself and always remember, a little of what you fancy does you good.