Fly Fishing in Wales: Year Round Sport at Lake Country House
Published: 2016-01-18 / Author: Dominic Garnett
Whether you want to stalk wild brown trout, cast for grayling or sillwater rainbow trout, some of the very best fly fishing Wales can offer is to be found right on our doorstep in Powys. The beauty of our location between Llanwrtyd Wells and Builth Wells is that sport is year round. Whether it is a cool winter's day or the height of summer, there is always something to catch for both the keen angler and the complete beginner alike, making it a great place for Welsh fishing breaks at any time of year. So what are the key species and seasons?
River Irfon Grayling Fishing (Season: June-March)

Arguably the most beautiful of all freshwater fish species, the grayling fishing in Wales can be truly sensational on the Irfon. You will find both quality and quantity when it comes to these elegant fish, with two-pounders fairly common and even the possibility of a three-pounder. They take all manner of flies too; there are good hatches of olives and caddis flies in the summer, but the fishing also continues right through the winter, when fish are caught on heavy nymphs until mid-March.
With a fantastic seven miles of fishing, the first tip would be to be mobile because the more you explore, the more you'll find. Wading is vital to get to the fish most of the time and another good piece of advice is to bring felt-soled waders and proceed carefully, because the typical bedrock of the Irfon can be slippery.
Typical fly set ups are in the three to five weight class for this fishing. This is some of the best grayling fishing in Wales and the fish are often not hugely fussy unless there is a specific hatch on. Our guests catch on a wide variety of fly patterns. Dries such as the Klinkhamer, F-Fly and Red Tag are ideal from June onwards, while Czech Nymphs and the good old Hare's Ear will work as the waters cool and the fish stop rising.
Welsh Fly Fishing for Rainbow Trout (Season: All Year!)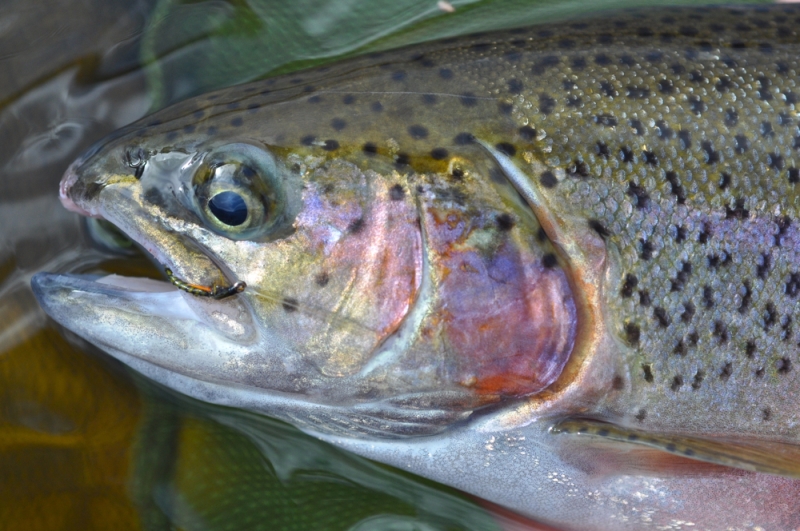 Besides the river, there is some fantastic stillwater fishing at Lake Country House (the clue is in the title!). Guests will find a terrific head of hard-fighting rainbow trout willing to bite all year round, even when the rivers are flooded or the trout fishing season in Wales is finished. It is a beautiful woodland spot too, where non-fishing family members will enjoy a walk or a picnic.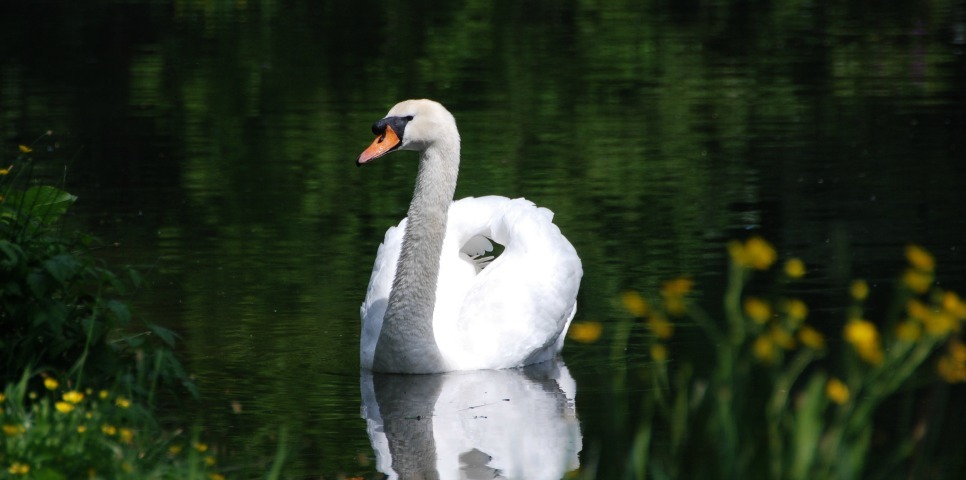 With plenty of fish and ample casting space, our own lake is also a great option for the novice to get a bend in their rod. We can also arrange fly fishing tuition for beginners, or guided sessions for those looking to expand their skills. Many types of fly work; the easiest way to catch is with a lure-style fly such as a Fritz, Cat's Whisker or Damsel. For more delicate, imitative fishing however, try a buzzer, Corixa or Diawl Bach.
Fly Fishing for Brown Trout on the River Irfon
(Season: March – September)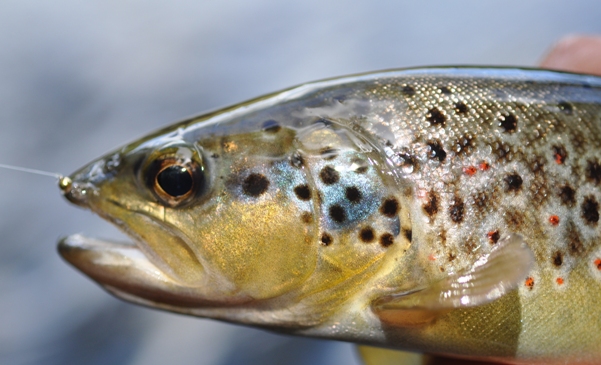 Besides the cracking Welsh grayling, brown trout fishing on the Irfon can also be excellent too. The fish are beautifully marked and a good average size; frequently a pound or bigger and sometimes several times this size.
Although you can fish for the browns from early March under Welsh bylaws, they tend to be more active as the temperatures rise from mid-April onwards. Bring similar tackle to the grayling (a three to five weight outfit), along with leaders from 3-5lb strength and plenty of smaller flies in sizes right down to 16-18. Small dry flies such as Ginger Quill, Adams and Beacon Beige are very useful for daytime fishing, especially when the river is low and clear, although you can go bigger in the evening when the sedges abound. If nothing is rising, you could also try nymphs such as a Copper John, PTN or various spiders.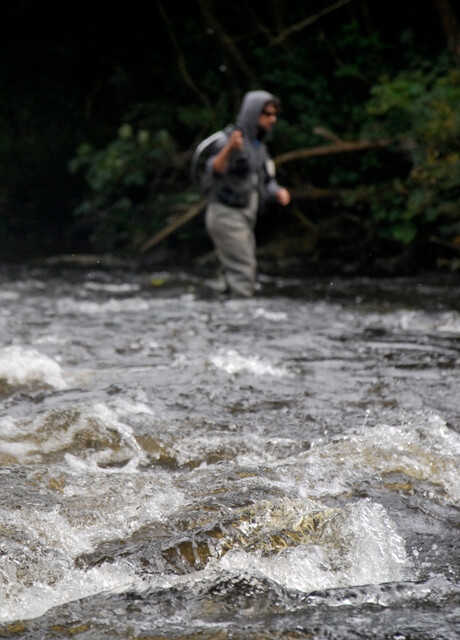 Coarse Fishing in Wales and Other Angling Locations Near Lake Country House, Powys

Besides all the fly fishing, there is also some excellent coarse fishing on the River Wye near Builth Wells. Several fishing beats offer day ticket fishing for barbel, chub, pike and other species in south and mid Wales. Several fishing hotels and inns offer coarse fishing, but perhaps the easiest way to get started is to book with the Wye and Usk Passport scheme, whose site has details of many of the best places to go coarse fishing in Wales.
Lake Country House: The perfect location for fly fishing breaks in Wales
Whether you are a keen fly angler (or a long-suffering angler's partner!), Lake Country House is one of the best fishing hotels in Wales, making an idyllic setting to get away from it all and enjoy the finer things in life. Besides top quality fishing we offer relaxed fine dining, an excellent spa and delightfully elegant rooms. Our country house setting and lovely riverside gardens are the perfect place to treat someone you love; and should you fancy a quiet cast, there are plenty of other things to do for non-fishing guests. See our main site and Facebook Page to see why guests rate our beautiful hotel and grounds as one of their favourite places to relax and escape.