Enjoy a Relaxing Swim
Take a serene swim in our luxury indoor swimming pool. Measuring 15m in length, our spa swimming pool is situated within our on-site spa building. The tranquil pool offers stunning views of the surrounding countryside whilst you do lengths or simply relax.
You can truly take advantage of your time in our hotel spa by spending a moment enjoying a soothing session in our outdoor hot tub which looks out over the beautiful hotel grounds.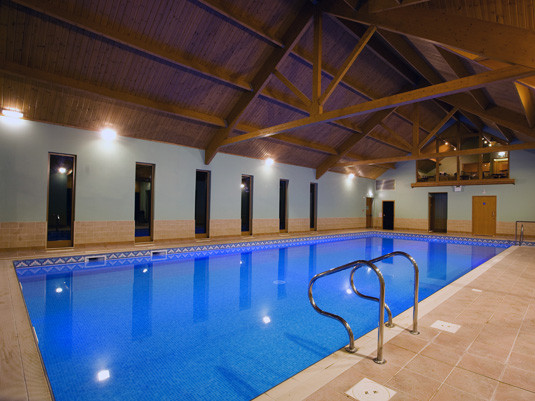 Swimming Pool Access
Access to the swimming pool is free of charge for all staying guests, helping you make the most of your Welsh retreat with us. Accees is also available to those who purchase a spa day package or anyone with a membership to our spa.
The pool is open between 7.30am - 7.00pm every day, meaning you can plan in an early morning or evening dip that works around your other holiday activities.
Changing rooms, showers, and hair dryers are located near the swimming pool for ease and comfort.