Top 10 Things to Do & See in Builth Wells Mid Wales
Published: 2018-11-22
Builth Wells is an attractive little town, hidden amongst the verdant valleys of Mid Wales. Unlike most quaint towns in the middle of the countryside, Builth Wells used to be a kingdom - the tiny Kingdom of Builth.
Elystan Glodrydd aka "Æthelstan the Famous" was Builth's most famous ruler and founder of the Fifth Royal Tribe of Wales. It's thought Æthelstan died around the year 1010. Like all respectable ancient kingdoms, Builth was frequently at war with its neighbour, the Kingdom of Powys. Powys is the primary county of Mid Wales and now includes Builth.
Luckily, Builth Wells is now a quiet town with no wars and there's plenty to do and see around Builth wells. Here are our top 10 suggestions of things to do in Builth Wells:
1. Take a Welsh Overland Safari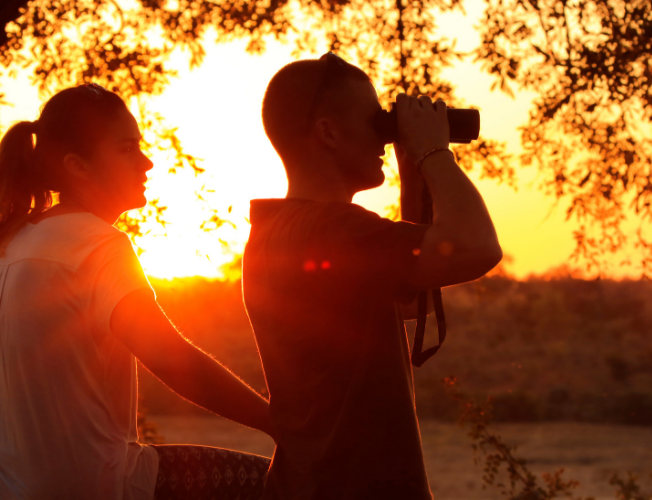 Although there are no big cats in Wales (relatively speaking – there might be some overgrown house cats), there are some wonderful natural sights. The Welsh Overland Safari is a series of authentic and impassioned tours of the Mid Wales area, owned and run by Richard Davies – a Brecon Beacons National Park ambassador.
These bespoke Welsh tours are a perfect way for you to discover the true heart of Wales and share in some jaw dropping scenery. Some of the highlights include a trip to Pen-y-Crug hillfort, with 360° panoramic views of the Usk Valley, and visiting an ancient yew tree near Defynnog – thought to be a sapling during the Bronze Age (5000 years ago). It's possible this unassuming Yew in St. Cynog's church yard is the oldest in Britain.
2. Builth Castle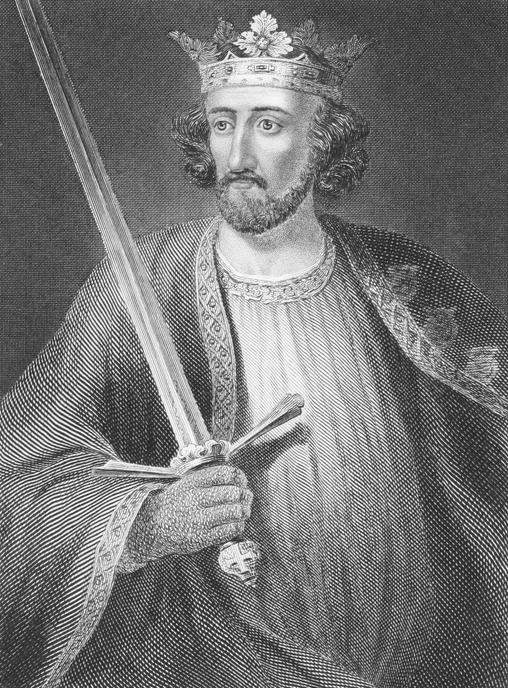 Builth Castle may look like a hill, but it's actually the remnants of a very old castle covered in grass.
Cloaked by a row of houses, Builth Wells Castle is sometimes forgotten and seldom appreciated. It may not be as well preserved as other Welsh Castles, but it was still one of Edward I's key fortresses. This alone makes it worth seeing.
Settling down to a picnic up here, overlooking Builth and the winding River Wye is a lovely way to spend an hour or two.
3. Llywelyn Monument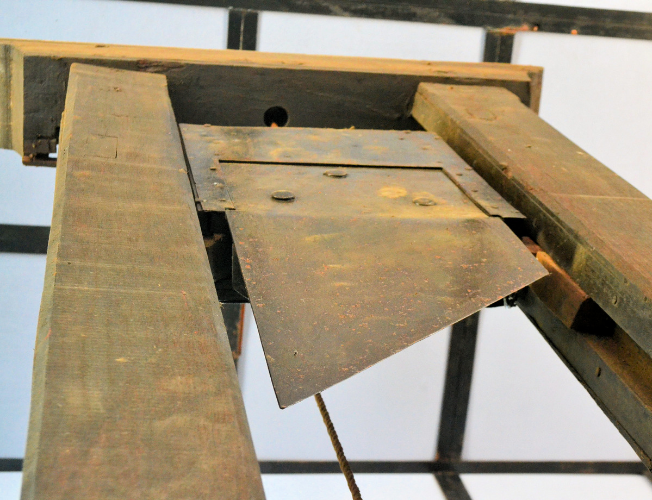 Who was Llywelyn, and why does he have a monument?
Llywelyn ap Gruffudd or "Llywelyn the Last" was Prince of Wales between 1258 and 1282. Towards the end of his life Llywelyn was a prime figure in the battle for Welsh independence against Edward I. Edward I was thought to be a formidable adversary and was (supposedly) very tall for his era, which instilled fear in his foes.
After a few years of bloody war, everything came to an end at the Battle of Orewin Bridge in what is now Builth Wells. Edward's soldiers lured Llywelyn into a trap, separating him from his forces and killing him.
The macabre part...a well near the monument is where his severed head was washed before being sent on to Edward I at Castle Rhuddlan. Not the most pleasant gift to receive, unless you're a bloodthirsty conqueror in 1282. In which case, as standard as an Amazon parcel.
4. Carp Fishing at Pant-y-Llyn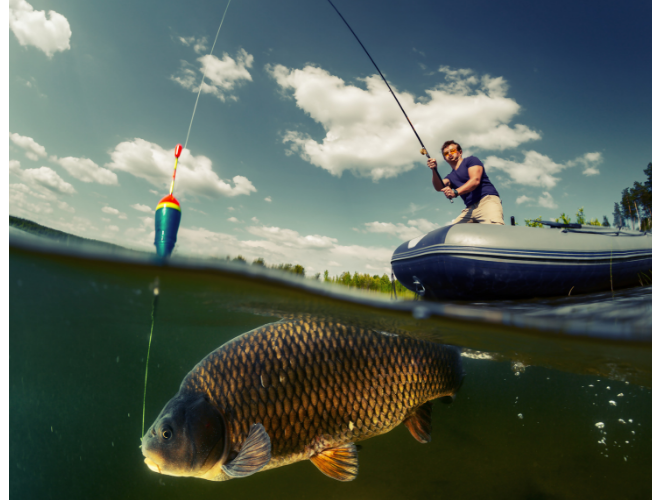 Only a few miles south of Builth Wells is a magical hidden lake, mostly unknown to the world. The remote upland lake is situated at the top of a cluster of hills which can be reached in a 4x4 vehicle or by walking approximately ½ a mile from the car park.
Pant-y-Llyn is one of the best fishing lakes in Wales. Quiet, picturesque, and teeming with wild carp that'll put up a real fight. It's the perfect spot to test your angling skills.
The deeper water in the northern corner is clear all year round and weed raking is permitted.
One thing you'll need to pay attention to is the presence of signal crayfish or "American crawdads". American crawdads, although harmless looking, are little fresh water lobsters that carry a crayfish plague which is deadly to our native species – Astacus astacus. This plague can be spread from place to place via wet angling equipment, so please be careful.
5. Mynydd Epynt and Epynt Way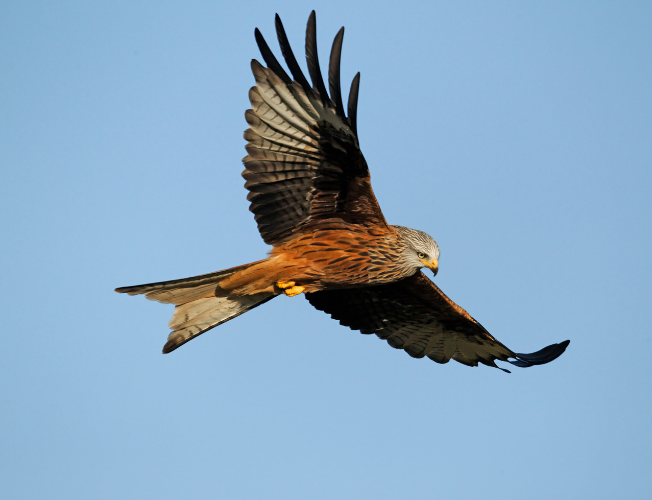 Mynydd Epynt, translates into English as "mountains crossed by a horse path". This wild upland area of Mid Wales is an ancient mountain plateau and an ideal place to see kites soaring.
It's also an active military training landscape, so you may hear mortar blasts echoing through the hills. The military areas are heavily signposted so are easy to recognise and steer clear of.
There is a 65km circular path around the perimeter of the military zone which is a beautiful route for walking, horse riding, and mountain biking. The path crosses high moorland and deep river valleys, offering wonderful views of the surrounding landscape.
You can find more information about the Epynt Way trail and visitor centre on the Epynt Way website.
6. Explore Erwood Station Gallery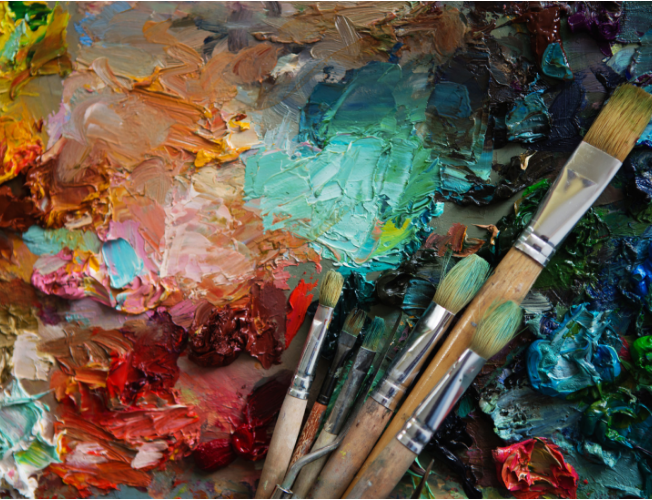 With 2000 square feet of gallery space, the Erwood Station Gallery is the largest contemporary applied arts gallery in Powys. It seems there's not many artistic forms the Erwood Gallery doesn't showcase.
You'll be able to see some of the finest paintings, ceramics, woodwork, jewellery, and sculptures in the whole of Wales. To top this off, the Erwood Station Gallery tea room has delicious cakes!
If you live in the area or are planning a Mid-Wales break, it's worth taking a look at what's on at the Erwood Station Gallery!
7. Buffalo Bill's Redwoods at Groe Park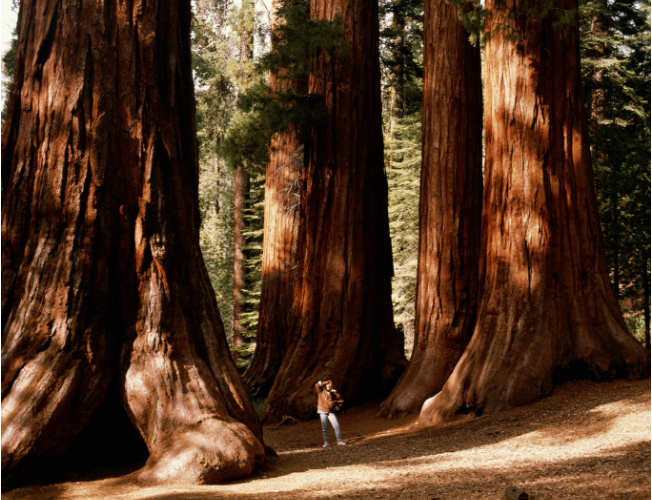 Around Groe Park in Builth Wells are four extra special trees. These giant redwoods (sequoias) were planted over a hundred years ago in 1903 to commemorate Buffalo Bill's visit to Wales.
Buffalo Bill (William Frederick Cody) was an American scout, bison hunter and showman. He received the medal of honour for his actions during the civil war. He was also a character of legend – much was created by his own hand. In 1883 he founded Buffalo Bill's Wild West, a travelling show – featuring outlandish, adventurous stories from the old (pre-civil war) west.
It was showmen like Buffalo Bill that helped shape our modern image of the American West and western genre.
Wandering through Groe Park and beneath the branches Bill's redwoods is a more relaxing way to experience the wild west.
There is a long-stay car park located at Groe Park, meaning you can enjoy a long and relaxing walk or picnic in the park.
8. Explore The Wye Valley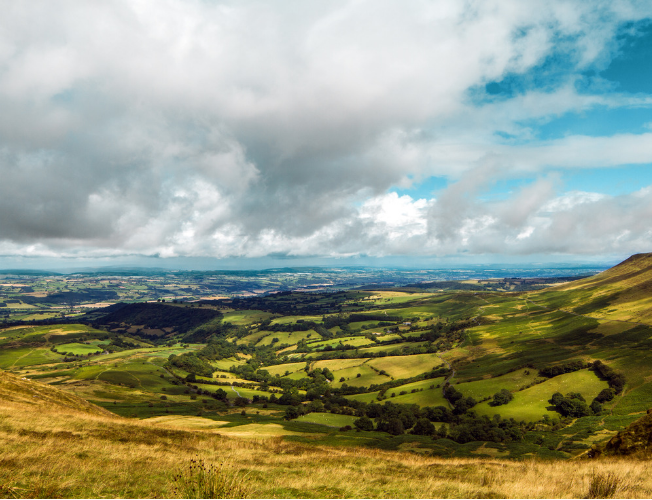 The Wye Valley is one of the most pretty, sublime and poetically inspiring places in Britain and its breath-taking landscape has been admired for a long time. Officially classified as an Area of Outstanding Natural Beauty (AONB), the Wye Valley straddles the border between England and Wales.
The Wye Valley is home to part of the meandering River Wye, which stretches for 150miles, and is so beautiful that it influenced the founders of the Romantic literary movement in the 18th Century – William Wordsworth and Samuel Coleridge Taylor. You'll soon see why when laying your eyes upon the dramatic limestone gorges and lush native woodland.
It's also a wildlife haven and home to surprising bird species, such as ravens and nightjars. The catalogue of critters that can be found in this scenic habitat includes deer, otters, voles, bats, and more!
9. Wyeside Arts Centre Theatre & Cinema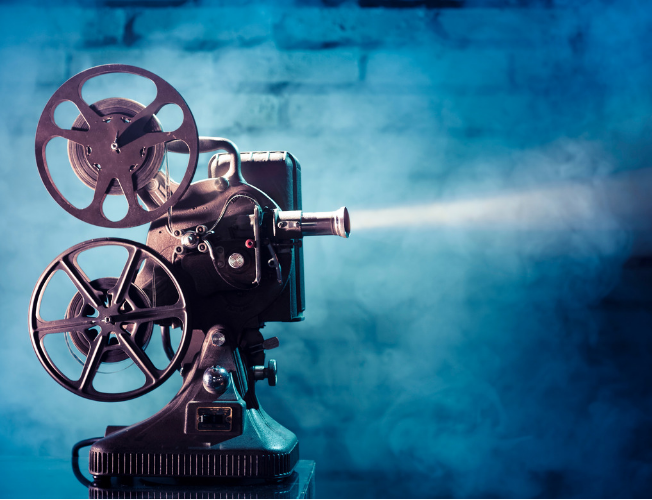 The Wyeside Arts Centre in Builth Wells is an independently run charity, showing live performances as well as films and community arts. Some arts centres can be a bit pretentious, and exclusive – but not this one. Wyeside's mission is to nurture inspiration, participation, creativity, and curiosity.
Appealing to all sorts of different tastes, Wyeside is the Builth Wells cinema and theatre. When it comes to films, this means you can see blockbusters or indie releases. Theatre performances include anything from Shakespeare to panto. Plus, you can catch world's finest performers via satellite link, with London, NY and more.
If you love a trip to the cinema or theatre, take a look at what's on at Wyeside.
10. Visit Pubs in Builth Wells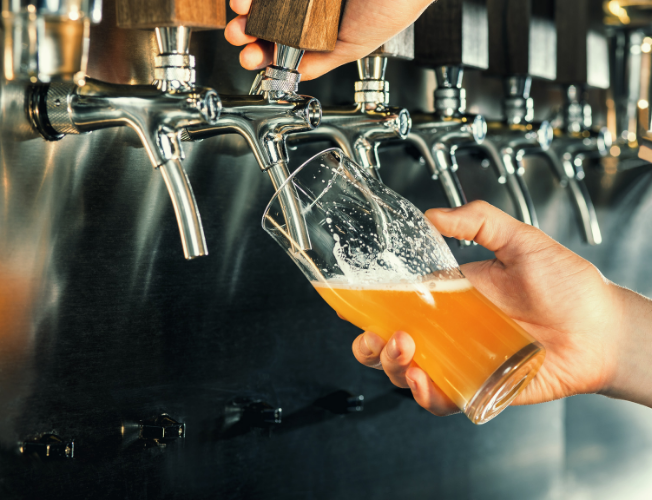 As with most Welsh towns, Builth Wells has some lovely pubs to pick from.
If it's summer, you can laze in the dappled shade of a beer garden, and if it's winter you can warm your hands by a log fire. And, in all seasons you can drink in moderation and relax!
Enjoy A Well-Deserved Welsh Break
Life can be intense sometimes, so take a break and visit a quiet place brimming with natural beauty!
Unwind with sensual spa treatments, eat plenty of award-winning food, drink fine wine, and immerse yourself in the landscapes of Wales.
At the Lake Country House Hotel, we're only a stone's throw from Builth Wells, The Brecon Beacons, and Snowdonia National Park.
We're offering you a sanctuary from the busy, the intense and the tiresome.