Things to do in Mid Wales Spring 2023
Published: 2022-11-01 / Author: Lake Country House
Wales is thought to have more historic castles per square mile than anywhere else in the World. And, surpisingly, four times more sheep than people. It's a wonderful, beautiful, eccentric place; worth your time and camera lens.
Spring, and the plethora of new life it brings is underway, but what to do in Mid Wales on your travels?
At the Lake Country House, we've put together a quick list of some interesting things to do and see in the Powys area.
Elan Valley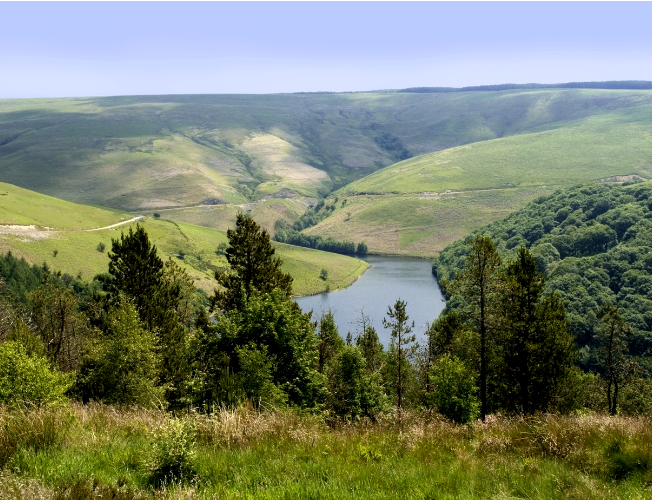 The Elan Valley
has to be one of the most inspiring places in the whole of Wales. You can stroll, hike, mountain bike, picnic, bird watch and fish here. In fact, explore the area however you like.
The dams are massive and powerful, while the reservoirs are peaceful. There is usually a lot going on here too with guest speakers and various activities to participate in.
If you're looking for a polarised day out to your usual day at home or work, then Elan Valley will make for the ideal trip.
It's the perfect escape from modern life.
Centre for Alternative Technology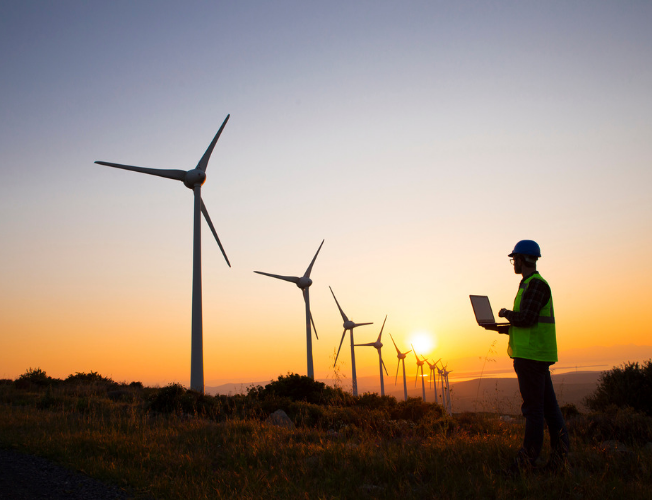 From nature to technology, the Centre for Alternative Technology makes for a memorable and impressive trip. In a completely different way to the Elan Valley.
You won't be escaping modern life here.
The Centre for Alternative Technology was surprisingly set up in 1974. It is thought of as being well ahead of its time and is located in Dyfi Unesco Biosphere Reserve, north of Machynlleth.
The centre features various displays on the topic of how to be sustainable. These displays include organic gardening, environmentally-friendly gardening, renewable energy, and more.
Powis Castle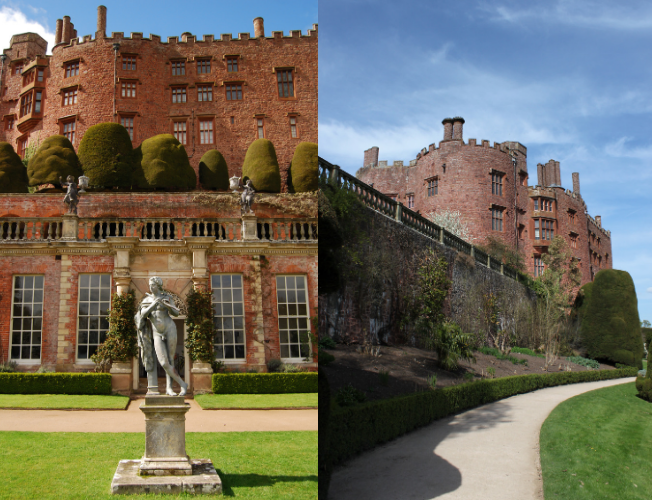 Although a visit to Powis, consists of exploring the castle itself, there's also the garden below and The Clive Museum, a private collection of historic items from the Far East.
Powis Castle and Garden is a National Trust property and is well-worth a visit this spring. Not only because it is the season when the garden is blooming, but also because there is lots going on.
Powis Castle is Welsh by heart and Welsh by nature. It was built by Welsh Prince Gruffud ap Gwenwynwyn in 1252. It was restored by George Herbert, the 4th Earl and his wife Violet in the Edwardian era.
The gardens are often described as a paradise in Wales. See herbaceous borders, yellow hedges, beautiful terraces and more.
Within the castle and The Clive Museum, there are various historic items. From sculptures to ceramics and paintings, every item has a story waiting to be discovered.
A few of the fascinating items that you can find in Powis Castle include:
• Tiger, tiger- A solid gold, Indian finial that came from the throne of Tipu Sultan. Tipu Sultan ruled the Indian Kingdom of Mysore and was India's first freedom fighter. Tiger, tiger looks (a bit) like a tiger and is decorated with emeralds, diamonds, and rubies. It is meant to represent power, status, and beauty.

• Old Parr- The portrait of an old local hero born in 1483. He reportedly lived until 152 years old! How? He lived off simple diet of buttermilk, bread, onions, and green cheese. He was then invited to a lavish party with King Charles I, but died two weeks later. Perhaps he should have stuck to what he knew best…

• Tipu's Tent- See a glimpse of Tipu Sultan's magnificently decorated state tent. It really is only a glimpse because the whole tent would be far too big to stand up in the castle.
And there's more where that came from to discover in the castle and the museum, including; a coach (that was used to take Violet Powis, and her husband George, 4th Earl of Powis, to Buckingham Palace), an illuminated book of hours and a Roman Cat. But we'll say no more and leave them for you to discover…
MOMA Machynlleth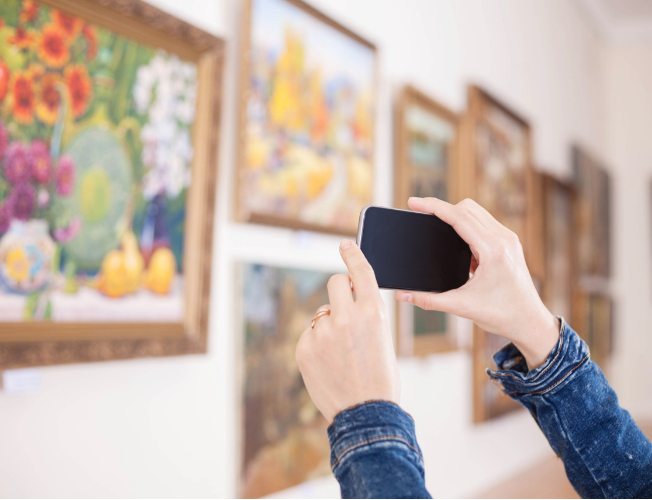 A museum of Modern Art, the MOMA Machynlleth will appeal to the creatives out there. There are various modern art exhibits to see on a visit here. And the opportunity to stop for coffee in the Tabernacle restaurant is usually well-received too.
Culture Colony is the current exhibition available to see. It is an exhibition that blurs the lines between the studio and the gallery. It showcases the work of over 20 artists.
Are you a musician? There is a music festival taking place here on the 18th-25th August. The week consists of music of all varieties, from Lunchtime concerts to children's concerts, and classic Welsh Cymanfa Ganu (Congregational Singing).
Cymanfa Ganu is a tradition unique to Welsh culture which makes this festival even better to experience. It's basically a Welsh festival of sacred hymns.
Book a stay at Lake Country House
No matter why you want to visit Wales and what you are hoping to do, why not come and stay with us at Lake Country House?
Even if it is just to try a real Welsh cake...
Our facilities are second-to-none and with a central Welsh location, it is easy to reach various attractions from our hotel.
Whether you are looking to get outside and active in the fresh Welsh air, or would like to take a more relaxed vacation, contact us at Lake County House to book your room for the season ahead.