Secret Spots for Wild Swimming in Wales
Published: 2022-09-29 / Author: Lake Country House

With Lake Country House being in such a prime location for nature and adventure, we wanted to share with you some secret spots for wild swimming here in Wales. With many of these places being only a short drive away, you can enjoy the luxury of our hotel and spa and the natural beauty around us in the meantime for the ultimate getaway.
Skenfrith Castle, Monmouthshire
Just outside the walls of Skenfrith Castle is a large pool that has naturally formed by the River Monnow. You can get to the water by walking through the castle ruins to reach this glorious riverbank. Here, you will see families with their inflatables or using the rope swing nearby! It's not every day that you can say that you have swam next to a 13th-century castle, so we think this wild swimming experience is a special one.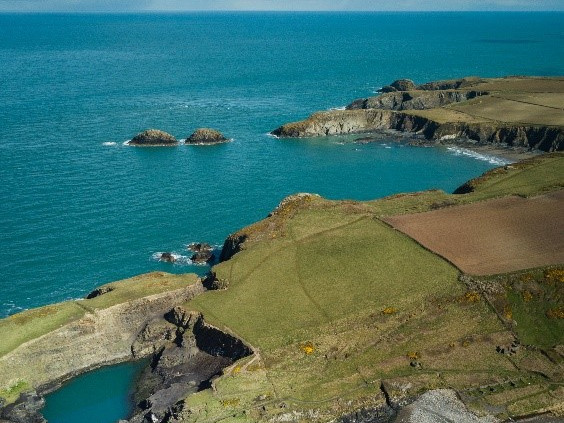 Blue Lagoon, Pembrokeshire
Hidden amongst the cliffs just above Abereiddy Beach lies Pembrokshire's Blue Lagoon. This man-made sea-water lagoon sits along a small path that passes the ruined slate worker's cottages, in which you can park at the Abereiddy Beach car park and walk along the coastal path. The water of this stunning lagoon is like something out of the tropics and is home to the red Bull Cliff Diving Champs.
Sgwd Gwladys/Lady Falls
This 10-metre waterfall is surrounded by the beauty of nature as it forms a gorgeous forest pool. Many people like to be brave and jump from the top of the falls, although this isn't something we would recommend! You can enjoy the sound of the waterfall whilst you are swimming for the utmost tranquillity. There is also a lovely walk alongside the river where you can find several other plunge pools before you reach Lady Falls.
Llyn Cau, Cadair Idris
This enormously deep lake sits just below the summit of Llyn Cau, holding many stories of historic charm. This incredible location is a steep three-mile loop to and from Llyn Cau from the closest main car park along the Minfordd path. It's perfect for a morning swim, and if you arrive early enough, you could have this tranquil location all to yourself.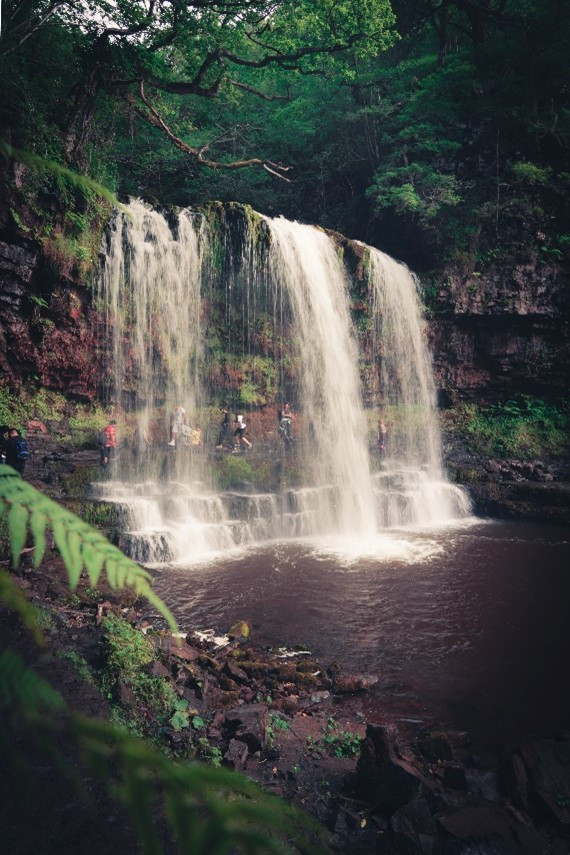 Ystradfellte Waterfalls – Sgwd Yr Eira
The waterfall Sgwd Yr Eira is located at the end of the 9.3-mile walk through the Four Waterfalls in the Brecon Beacons National Park, so it's recommended only for those serious hikers! The hike starts at Gwaun Hepste car park and leads you through many waterfalls, including the Ystradfellte waterfall.
Blue Pool Bay, Gower
Blue Pool Bay is a tidal pool surrounded by large rocks which are very useful for those thrill seekers to plunge! The pool is only accessible at low tide from Broughton Bay or possibly by scrambling through the cliffs if you're up for the challenge! It is said this pool is bottomless, which is great for those who enjoy jumping in the water!
Llyn Y Fan Fach, Brecon Beacons
At Llyn Y Fan Fach lies the gorgeous green mountains of the Brecon Beacons which surround a large lake located in the very centre. Legend has it that the lake is home to 'The Lady of The Lake', but don't worry, she doesn't mind people swimming! Small shingle beaches surround this lake, making it easier to access. You can even explore the walking routes around the area to soak in all that nature has to offer.
We hope we have inspired you to visit Wales's natural beauty spots as well as to visit us here at Lake Country House to enjoy double the amount of luxury. Why not spend a few nights here with us whilst you venture out to these locations? To find out more about our luxurious stays, contact us. Alternatively, book your stay online.