New Products at The Spa
Published: 2014-09-25 / Author: Laura Davies
Over the last few years we have built up a fantastic relationship with temple spa. There is just something about their approach that really works with the hotels ethos. It runs right from the simplest product right through to the comprehensive training they regularly give our beauty therapists; at the Lake Country House & Spa we think Temple Spa offer some of the best Spa products around!!
We just adore their products and we get really excited when new ones get added to the collection. These fantastic new spa products have just been introduced to temple spa and we are all looking forward to testing them out!
The first called 'Spiritude'. This is a new room and body spray created by temple spa to help feel energised and rejuvenated. If you are familiar with their room essences, it is quite similar to quietude (which I officially can't live without). I would suggest using the spiritude in the morning and any low points during the day. Why not instead of a mid morning coffee, just a little spritz and you will see the difference.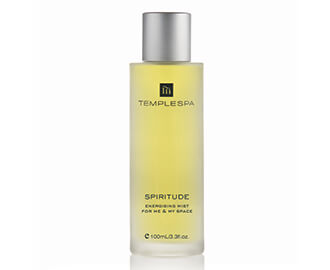 In the words of templespa...
'The wonderfully energising fragrance is just the thing when you need help to restore your equilibrium and lift flagging spirits. A touch of vitality when you're lacking energy, or feeling a little tired. The ultimate pick-me-up!'
The Second called 'Sole Balm'. This is what we've all been waiting for, a moisturising foot cream. This is perfect for cracked or dry feet and the best thing is, it absorbs in to your skin in an instance. That's my Christmas presents sorted. If you're heading to our Spa do take the time to speak with one of our team who will be more than happy to talk you through the full range of temple spa products available.