4 of the Top Nature Reserves and Wildlife Attractions in Mid Wales
Published: 2016-06-14 / Author: Dominic Garnett
While it is always great to get a taste of local culture on travels, there is also an undeniable joy in escaping from civilisation altogether. Indeed, with Welsh National Parks, nature reserves and a wealth of special places to explore, a day or two spent in the wilder parts of Wales is an absolute must. Here are some of our favourite wildlife sites in Powys and beyond, along with some recommeded places to visit for nature lovers this summer:
Up Close with Kites at Gigrin Farm (Rhayader, LD6 5BL)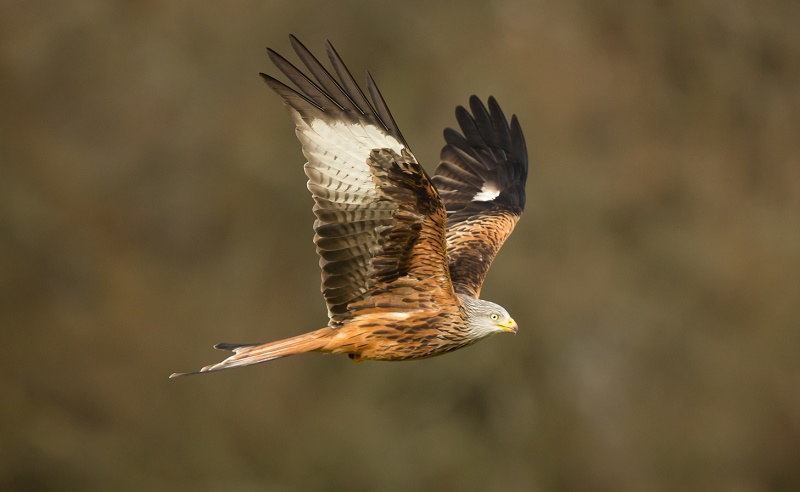 For locals and visitors alike who love mid-Wales, the red kite is more than just a bird of prey; it is a symbol of wild Britain, not to mention a refreshing success story. Bird lovers everywhere will have been heartened in recent years to hear about the comeback these wild predators have made. However, while the sight of just one would be greeted with delight in many parts of the UK, Gigrin farm offers the chance to see scores of these animals at close quarters.

This is undoubtedly the best of places to see red kites anywhere in Wales- or even see them being fed, playing and calling to each other right before your eyes. During special feeding times, you can watch their spectacular aerial prowess for yourself as they show the local crows who's boss! The site has a café and some lovely walks too. Click here for prices, opening times and further details.
Pwll-y-Wrach Nature Reserve (Talgarth LD3 0DT)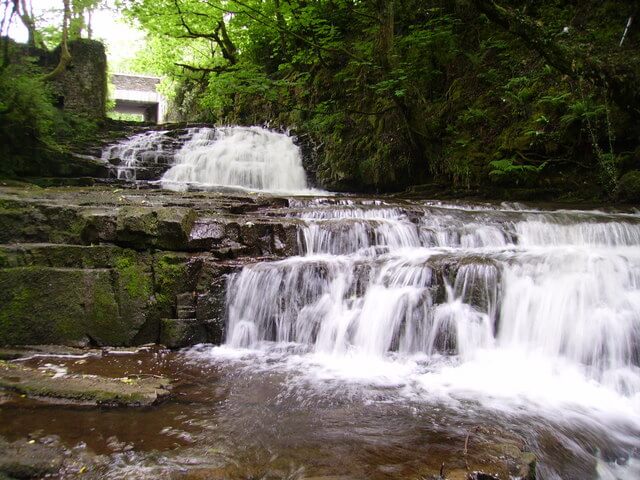 Pretty falls and leafy trails at Pwll-y-Wrach (Image credit: Geraint Smith / www.geograph.org.uk)

A site of secret trails and secluded streams, this place makes a lovely detour at most times of the year for any keen rambler. Very picturesque and a photographer's dream, not to mention a dog-friendly site where your hound can enjoy a dip- do bring sensible footwear if the weather is wet. It's famous for its bluebell-festooned views, unusual flowers such as the charming toothwort and is also a valuable haven for dormice. Also be sure to get a picture of the pretty waterfalls on the River Ennig.
Elan Valley Trail (LD6 5HP)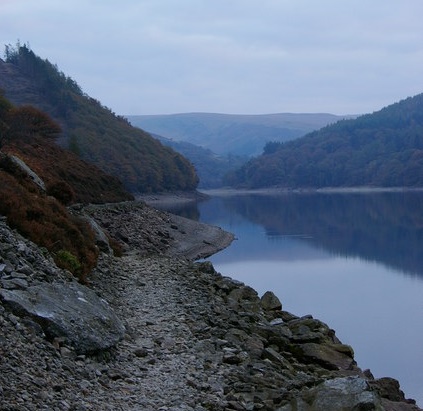 Elan Valley Reservoir (Image credit: Debbie Wingfield / www.geograph.org.uk)
Walk, cycle or drive your way around the dams, reservoirs and 73-mile aqueduct constructed one hundred years ago to transport clean water to Birmingham. The juxtaposition of the awesome engineering set against the gorgeous scenery of the Elan Valley makes for a breathtaking sight and is a haven for wildlife. The Estate is the most important area for land birds in Wales and provides a vital food supply and breeding ground for scarce birds such as the Dunlin and Golden Plover. There are over 20 species of mammal in Elan, including deer, otters, badgers, mink, polecats and weasels; and a wealth of invertebrates to keep your eyes peeled for. Should you require a little refuel after exploring, there is also a lovely café and tea rooms. Plan your visit here: www.elanvalley.org.uk
Gilfach Nature Reserve (LD6 5LF)



A highly accessible nature trail situated at the confluence of the Marteg River with the River Wye, Gilfach is home to an abundance of wildlife comparative to its relatively small area. There's a Nature Discovery Centre, a working farm and plenty of perfect picnic spots. Bring your binoculars and keep a look out over the waterfalls and River Marteg for a dipper or leaping salmon. Entry is free and the centre is run by volunteers so call ahead to check it's open if in doubt to avoid disappointment. For more information click here.
Idyllic Country Escapes & Relaxing Mini breaks in Mid Wales
For all outdoor lovers, Lake Country House Hotel makes a totally relaxing break. Set in beautiful grounds, including our own riverside gardens and fishing lake, we provide a fantastically tranquil setting, alongside a warm welcome and excellent facilities (including our award-winning restaurant and soothing spa). See our offers page for a range of current specials, including delicious gourmet breaks, last minute deals and seasonal offers on minibreaks in mid Wales.
Don't forget to check our previous blog posts for plenty to see and do in Mid Wales, from quirky places to visit to top class fly fishing in Mid Wales.