A Quick Guide to Hay on Wye: Top 6 Things to See and Do
Published: 2022-11-02 / Author: Dominic Garnett
Cute, quirky and distinctly bookish, Hay-on-Wye is a delightful place to visit for anyone who finds themselves in the Powys area. Perhaps the ultimate headline grabber is the Welsh town's definitive literature festival each summer. It's just as pretty the rest of the year, however, whether you visit as an avid foodie, an arts fan or just someone who loves a good browse. Here are six Hay highlights not to miss…
Browse to your heart's content at Hay on Wye Bookshops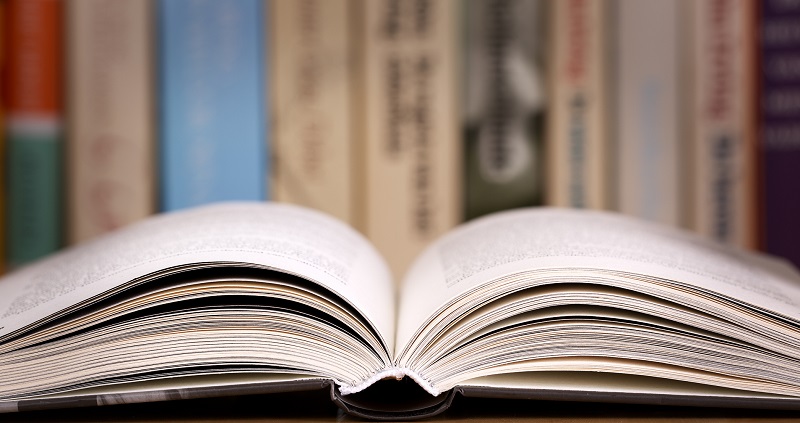 The printed word is a way of life in Hay, where the moniker of "Town of Books" is well-founded. Although numbers of these stores have declined, there are still around thirty in the town. It's a kind of glorious defiance of the Amazon era to browse for books the old-fashioned way too. There's always time to chat away to the shopkeepers here, while you're sure to find treasures such as special signed and collectors' editions, and long out of print gems.

Enjoy local art, cultured evenings and events in Hay
Hay's book credentials are the stuff of legend, but an underrated quality of the town is its arts scene. The Globe at Hay not only serves a mean latté and vegetarian friendly menu, but regular music, comedy and drama events in the town. Click here for further details.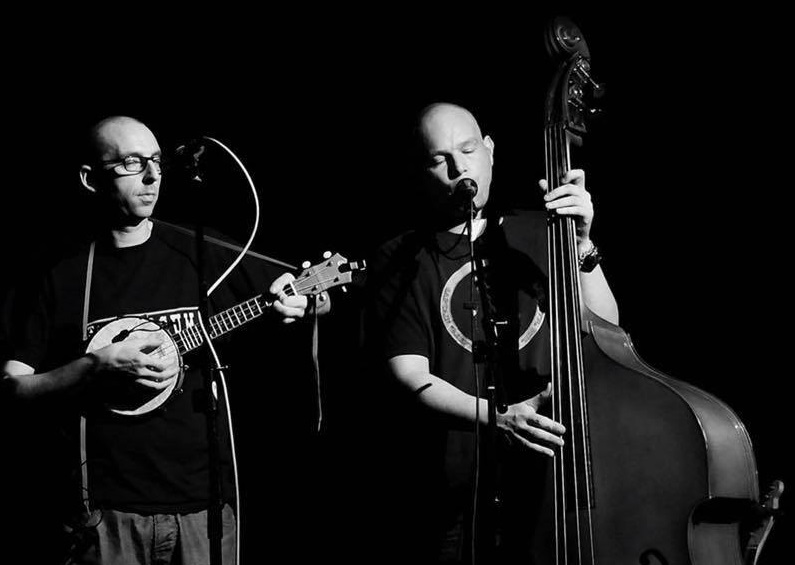 Authentic live music, comedy and more (image: The Globe at Hay Facebook page)
As for cultural events, it's not all about the printed word either. How the Light Gets In Festival is a great spectacle each year, fusing exciting musical acts with live debate, philosophy, comedy and art.
Go canoeing, kayaking or fishing on the River Wye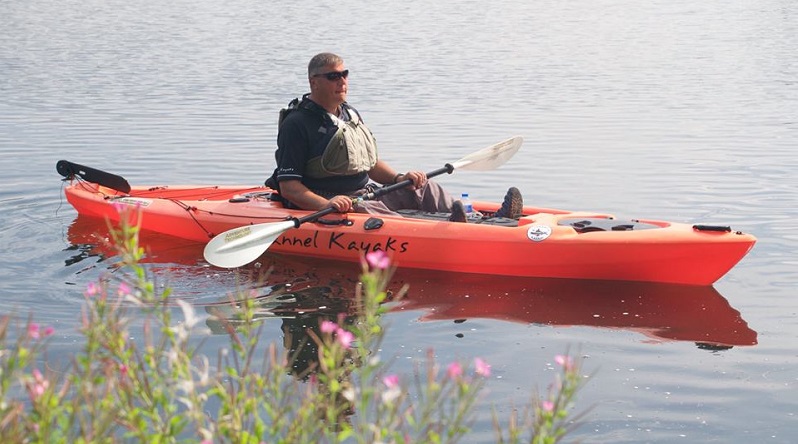 Taking to the water is another great way to explore the Wye! (image: Channel Kayaks)

The Wye is enjoying a definite resurgence in popularity these days. Nor is it hard to see why; miles of beautiful water provide idyllic walking, paddling and fishing. Want to Canoe are perhaps your best bet for a paddle. Not only do they guided trips, boats and equipment for hire, they can also take you back to your parking/starting point at the end of the session!
Coarse and game fishing can also be excellent on the River Wye. There is affordable coarse fishing right through Hay on Wye at £10, with chub and barbel the most popular species. Tickets can be bought from local sources (details here), or you could also see The Wye and Usk Foundation for further fishing in the area, much of which can be booked online.
Conquer Hay Castle
Plenty of both English and Welsh figures have contested and invaded Hay Castle over the centuries. With plenty of tales from the past, as well as lively events in the present day, it's well worth planning your own invasion! The castle you see today is the result of various eras, repairs and additions, but with roots in the 11th century, with fascinating features including what is believed to be the oldest Norman tower in Wales. Find out more about the site here: www.haycastletrust.org or see Hay Tours for details of guided tours every Thursday.
Take a bite out of Hay on Wye markets, restaurants and cafés
For those who enjoy sampling fresh local food and drink, Hay on Wye has several foodie treats to offer. For a bustling meeting of traders and specialist producers Haye on Wye Thursday Market runs from 8am to mid afternoon each week. You'll find plenty of local bread, cheese, meat and produce (click here for more on Hay markets).



As for places to eat out in Hay, there are some lovely local cafés and restaurants. For a suitably relaxed place to enjoy a coffee or tea and perhaps a bit while surrounded by book, Richard Booth's Bookshop Café (above) is a lovely place to stop (and they also have a little cinema).
As for pubs and restaurants in the town, there are several great options. Try The Three Tuns for the likes of Welsh Lamb and Herefordshire beef, or Tomatitos for cracking Spanish tapas. Or, one of our personal favourites, Beer Revolution right in the centre of Hay on Wye, you'll find some weird but wonderful craft beers from accross Europe!
Visit the famous Hay on Wye Festival (or try the Winter Weekend Book Festival!)
If reading books was rock'n'roll, the Hay on Wye Festival would be Glastonbury. Each year, the town's population swells with great writers, critics and book lovers from all over Britain and beyond. For the literature lover, it is definitely an event for the bucket list, if not a must for your diary each summer!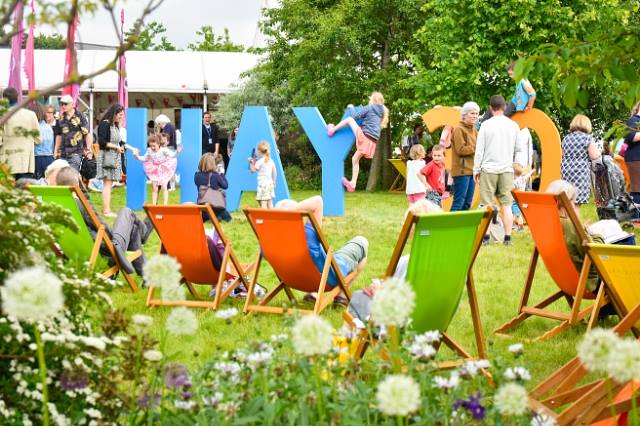 Words of wisdom and enjoyment for all ages (image: Hay Festival Facebook page)
However, if you miss the main summer event, don't fret because there is also an excellent Winter Weekend book festival these days too. Details for both events can be found at www.hayfestival.com
Did you know? Some fascinating Hay on Wye facts and trivia
-With a population of just 2000 and over 30 bookshops, that's around one bookstore per 70 residents, making Hay comfortably the most bookish town in Britain!

-The roots of Hay as a tourist town for book lovers can be directly traced to local literature nut Richard Booth, who in 1977 launched a publicity stunt to declare Hay on Wye as an "independent kingdom" (they even proposed a national anthem). The story raised some laughs, but 40 years on the reputation as a colourful town of words lives on.

- Hay has featured several times on surveys of the happiest communities in Britain and was listed as one of the Best Places to live in Wales in 2017.

- Hay-on-Wye is twinned with several other towns and places around the world, including Redu in Belgium and far flung Timbuktu in Mali.
Stay at The Lake Country House Hotel, Powys

Located in the heart of beautiful mid Wales on the banks of the River Irfon, Lake Country House makes a delightful place to escape the everyday and enjoy idyllic breaks in Wales. Offering accommodation near Hay-on-Wye, Brecon and Llanwrtyd Wells, you can combine an idyllic country escape with a taste of the region's pretty market towns and cultural attractions. Keep an eye on our Facebook Page and Hotel Offers Section for the latest news and current hotel deals.