Head Chef, David Brown, Shares His Focus & Passion For Food
Published: 2015-08-05 / Author: The Lake Country House Hotel

Our Head Chef, David Brown believes in creating classic dishes with the finest local produce. We chat to him about what's next for the restaurant and why he's not scared to introduce new dishes to the menu.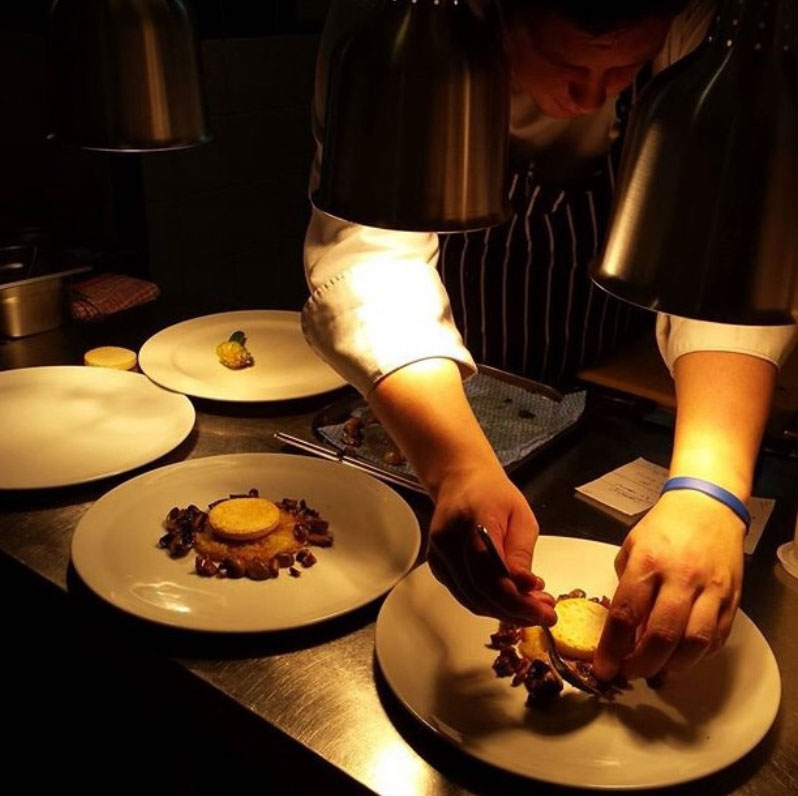 Fillet Rossini, Mackerel with bloody mary flavours and white chocolate mousse with almonds and apricot are just some of the dishes that you will discover on the mis en place. David's passion for food is clear and reflects in the morale and camaraderie in the kitchen. You will find our Chef also talking to guests, gathering feedback and input from those who experience the food first hand.
"Food should adapt to the place and environment, a good Chef should experiment with the ingredients yet resist the urge to push them too far. I believe that if you have quality ingredients to start with, then you should showcase them and not take away from them too much. Good flavours should be experimented with, but at the end of the day you should celebrate them for what they are.
I guess I've always had a passion for working in the kitchen, although I fell into the role by fate. While working as a kitchen porter, I worked next to the pastry section, and ended up helping out every now and then. They must have spotted some potential in me and before I knew it I was offered a post.
I don't really have a favourite dish. I believe it's hard to have one when you're a Chef, because you never stop learning. How can you say what is the best when there are still so many new flavours and combinations to try? It's exciting to discover and match ingredients that you may not automatically put together.
My first real food memory was when I would pick the gooseberries out of the hedgerow and eat them, and keep a portion to take home with me. We have so much great raw, simple produce here in the UK, we're lucky to have some amazing flavours to play with. Wales arguably produces some of the best meat in Europe with outstanding flavour and succulent taste all year round. To create something really special you have to combine styles from all over the world and bring them together with the best local produce."
David's focus and passion has been met by praise from our guests. His creative spark and his down to earth approach proves a winning combination, and in turn, produces high quality gourmet dishes which are rounded off with a personal touch.