Amazing Advent Calendars & Festive Offers
Published: 2022-11-02 / Author: Lake Country House Hotel & Spa
While the traditional Christmas carols describe turtle doves and pipers piping, our 21st Century countdown to the big day is a different pear tree altogether. Indeed, these days the best advent calendars can be artistic, edible and refreshingly different to the rest. Nor are they just for kids, with various advent calendars for adults aimed to keep the grown-ups as happy as the young ones for Christmas.
With a busy few weeks ahead until the big day, we have some fantastic food, treats and offers at Lake Country House Hotel. Should you fancy a countdown to Christmas with a surprise or twenty-four in store, however, here are some of the barmiest and best advent calendars to look out for, including our own:
Christmas Biscuits & Handmade Charm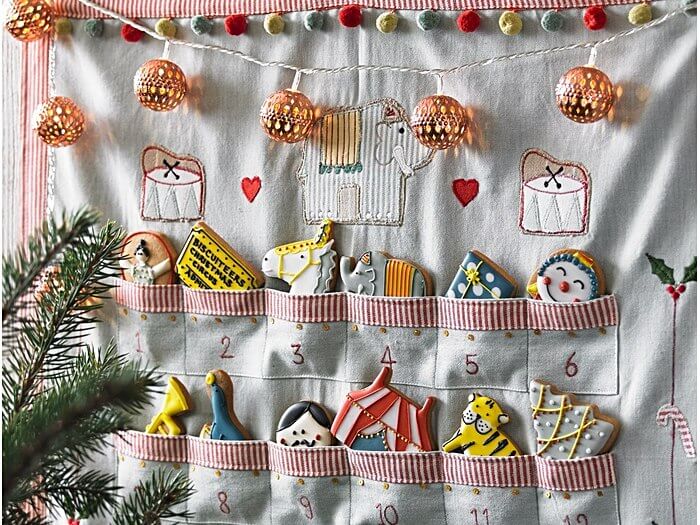 (Christmas Circus Biscuit Tin & Cloth Advent Calendar by Biscuiteers: £99.00)
If you want a beautifully designed advent calendar with plenty to crunch on, this one beats the stockings off the usual cheapies. Furthermore, the full set also gets a traditional hand-illustrated tin and the cloth advent itself could easily be restocked with your own treats. The only slight drawback is that the biscuits provided are almost too pretty to eat! One of the best refillable advent calendars, we think.
A Dram a Day: The Whiskey Lover's Advent Calendar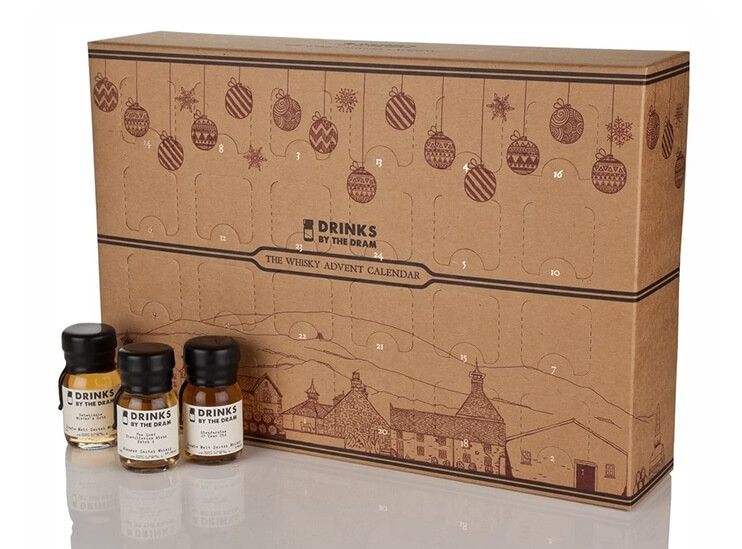 (Drinks by the Dram Whisky Advent: £149.94 from Muazo)

For anyone who loves a "wee dram" of malt, this advent calendar is sure to appeal to your "spiritual" side. Yes, that is correct, this calendar offers 24 days of fine whisky to give you ruddy cheeks and extra festive cheer. Naughty but nice!
A Very Coffee Christmas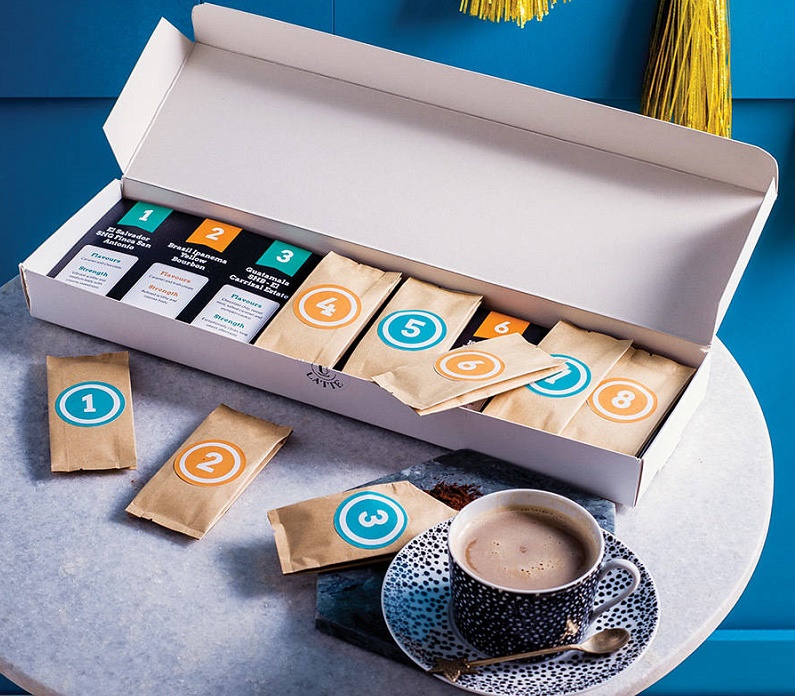 (Perkulatte Coffee Advent Calendar: £35 from www.notonthehighstreet.com)

If the very idea of whisky all December made you a little dazed and confused, perhaps a daily caffeine pick-me-up would be preferable? This cute alternative advent calendar provides just that, with fine roasts from all over South America providing enough for a cup of ol' Joe every day until Christmas. Each sachet comes also comes with tasting notes for the true caffeine connoisseur. Splendid stuff.
24 Terrific Festive Offers!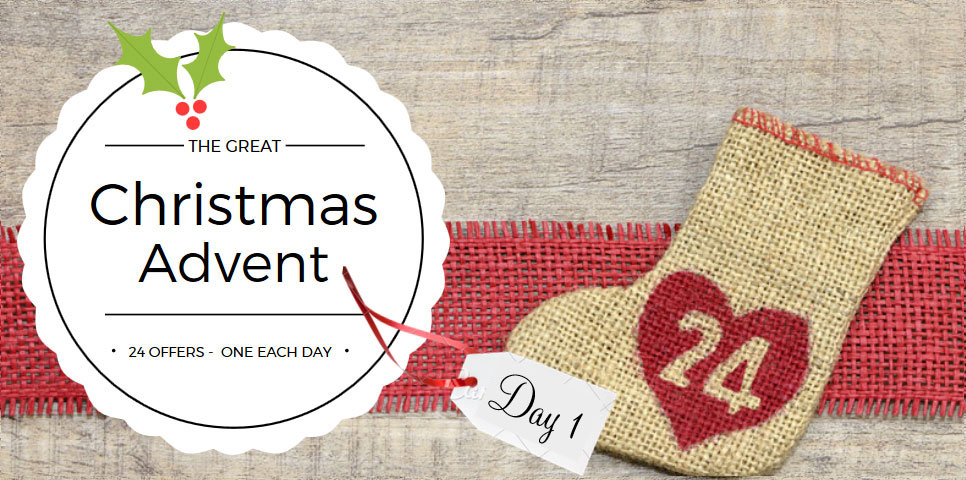 Enjoy a spot of cosy luxury and excellent festive fare for less at Lake Country House by keeping an eye on our daily advent offers in December.
Everyone loves to find a bargain or something special at Christmas. But how about a brilliant deal for every single December day leading up to the 24th? This is exactly the idea with our very own Lake House Advent Calendar. Digitally yours for free, all you have to do is check the calendar every day to discover some amazing discounts of up to 50% on everything from food and spa treatments to special breaks in Mid Wales! Keep an eye on our Facebook page for details or sign up to our newsletter and we'll 'keep in touch' to let you know
Nostalgic Charm & Superior Sweets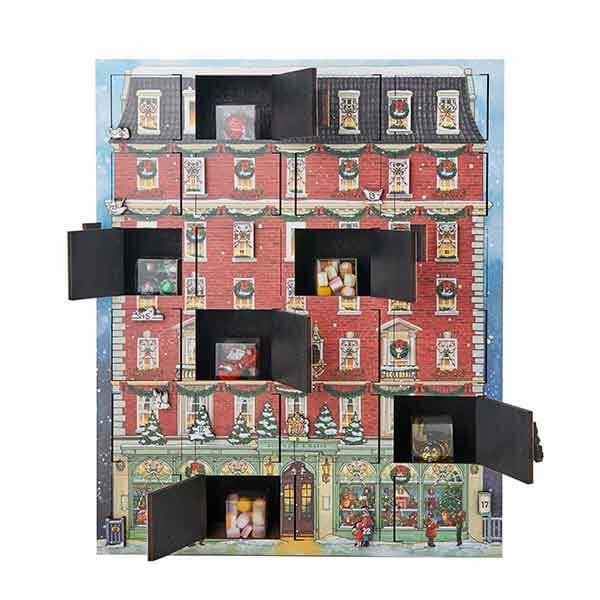 (Fortnum's Wooden Advent Calendar with Confectionary: £125.00)

For a selection of luxury confectionary grown-ups and kids alike will enjoy, Fortnum and Mason offer this Victorian House style advent calendar. Each window has not one, but a whole cluster of top notch sweets and chocolates to share (which should help to maintain some semblance of peace on earth!). The wooden design is durable as well as pretty too, allowing you to refill the calendar with your own treats next Christmas.
A Canine Countdown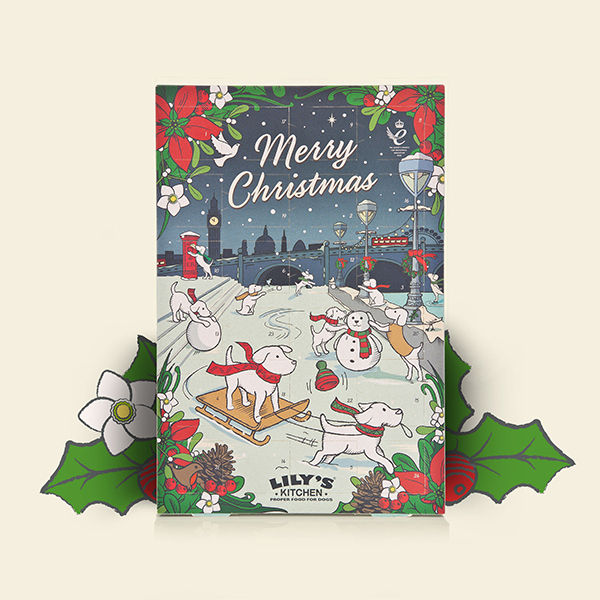 (Advent for Dogs by Lily's Kitchen: £9.99)

Advent calendars for dogs you say? Well, why should the humans have all the fun? For the dog lover, this is a great way to treat your pet each day as Christmas gets near. Furthermore, all the treats in this calendar are packed with top quality ingredients that are not just tasty but good for your best pal.
Join us for festive food, drink & special offers this Christmas
Are you looking to add some cheer and relaxation to your yuletide this year? We are offering the best in festive fare at our Christmas Lunch Parties in Powys, Mid Wales this year, along with a special offer every single day of December up until the 24th. Keep an eye on our Facebook Page for further details. We wish you a very Merry Christmas and hope to see you soon at Lake Country House.