A Postcard from Builth Wells
Published: 2016-03-15 / Author: Dominic Garnett
The pretty town of Builth Wells has long been a favourite stopping point for any traveller. Straddling the River Wye and blessed with beautiful surrounding countryside, it is well known as one of the best places for walks in Mid Wales. But perhaps the biggest surprise is the town's rich supply of culture, arts and events. Perhaps no other town in Wales packs so much creativity into such a compact area, with an independent spirit that is the envy of much bigger destinations.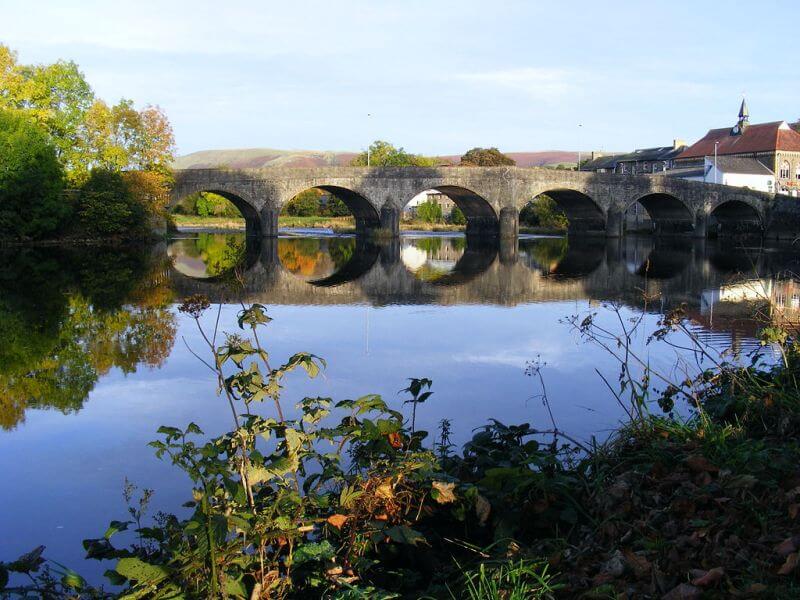 Straddling the River Wye, Builth Wells is a pretty town with a lot going on (Image: J.Higgins/Wiki commons)

At just seven miles from Lake Country House, Builth is a very popular place to visit for our own guests too. Even on the wettest days, the local inns, shops and galleries offer welcome sanctuary and plenty of surprises to boot. So where should you stop if you only had a day or afternoon to spend? Here are our top places to visit and things to do in Builth Wells:
Arts and Live Entertainment
Thanks to a long-running local passion for all things creative, Builth has some terrific little attractions for cultured visitors. Erwood Station Gallery is a prime example, featuring a cute tearoom, stacks of art and even a sculpture garden all in one site. From natural sculptures and ceramics to mixed media, you will find an impressive range of work here from many creators. Perfect for those curious about local arts, whether you pick up a unique memento or just stop for afternoon tea and homemade cake.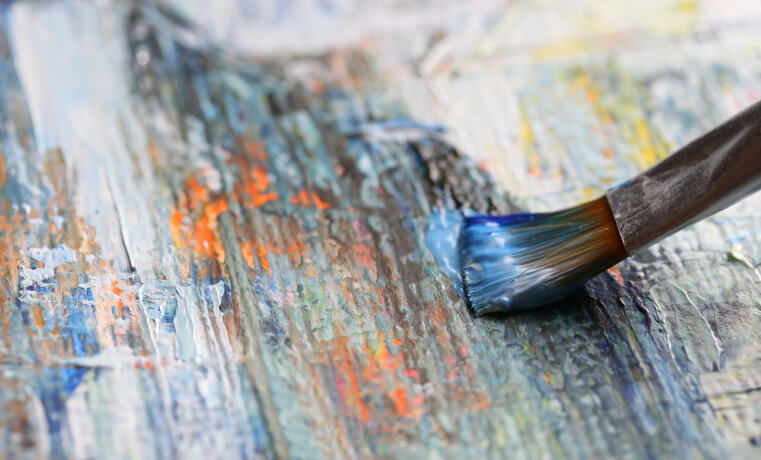 When it comes to performances and events meanwhile, Wyeside Arts Centre is a real haven for creativity of all kinds. Home to theatre productions, exhibitions and its own cinema, this is a wonderful place for mid Wales arts. You could catch anything from a classic play to the latest blockbuster here, accompanied by a pint of beer or glass of wine (how many chain cinemas let you do that?). It's also worth noting that the venue is excellent for international cinema and live music from jazz to folk rock.
Far from the Average High Street
Another wonderful facet of life in the small towns of Wales is the dominance of local and independent businesses in place of the usual boring chain stores. Like rural Ireland or France, the shops can be fascinatingly varied and non-generic, and Builth has a similarly surprising and laid back vibe.
The well-named Magpies, for example, sells Welsh cards and treats, but you might just as easily find handmade jewellery or a stand up tanning cab. Beautifully Bonkers, meanwhile, is also an aptly-titled den of vintage wear, gifts and quirky treasures of many kinds. Don't let us spoil the surprise too much though, go and have a stroll for yourself.

Meanwhile, Builth is also a useful place to stock up on supplies. Country sports enthusiasts might well want to stop at N J Guns, for example, as this is one of the only fishing and shooting shops in Mid Wales for many miles. For the record, you'll find excellent coarse and fly fishing in this area. The Wye and Usk Foundation have many miles of water, while here at Lake Country House we also have a wealth of great fly fishing, with both a beautiful trout lake and several miles of superb grayling fishing in the River Irfon (see our recent fishing blog post).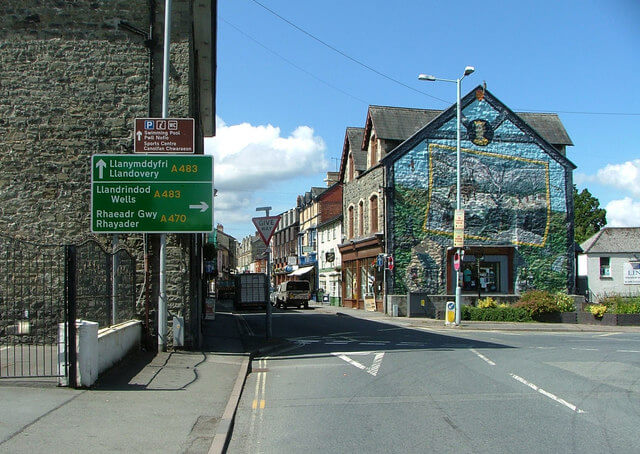 The Builth Wells Mural (above) portrays Llywelyn ap Gruffydd, the last native Prince of Wales. (pic by Alan Spencer)
Inns, Pubs and Cafes in Builth Wells
As with the arts scene, the town packs a heck of a punch for its small population. There are at least 20 listed places to eat and drink in Builth Wells, with both quality and variety. Perhaps the best place to start is with the town's classic boozers, however. The sort of joints you can get a great pint of ale and enjoy a real fire and not have your conversation drowned out with thumping music (although you can expect a big atmosphere when Wales take to the rugby field!). We don't have space for all the haunts here, but for refreshingly honest, traditional pubs, try The Barley Mow, Cambrian Arms or Seven Stars (which is also a dog friendly pub).

In terms of cafes and places to eat in and around Builth, you'll also find some nice places to stop for a bite. The Cwtch Cafe does a mean line in homemade cakes, along with fresh coffee and a cute vintage feel. Or for fresh, unpretentious food, The Cosy Corner is a good bet, with plenty of choice, including vegetarian and gluten free options.
Did you know?
Builth Wells was once simply known as "Builth" meaning "cow pasture" (you might also notice the town's stylish Welsh Black Bull sculpture in bronze). It was only later, in the 19th Century that the town became known to tourists for its springs that the "Wells" was added to the title.
Builth Wells Events
Throughout the year, but especially the summer months, Builth Wells also hosts several events. The Builth Wells Fest Carnival is held every year and is always a lively event for locals and visitors alike (in 2016, it will take place on the 18th of June). Meanwhile, the town also has the local showground of the Royal Welsh Agricultural Society, where several big events take place. These include the Royal Welsh Show and Spring Festival as well as some of the largest antique fairs and dog shows in Mid Wales. See the site for 2016 dates and full listings: www.rwas.wales
For more information on this beautiful Mid-Wales town, take a look at our blog on the top 10 things to do in Builth Wells!