6 Stunning Castles to Visit in Brecon Beacons
Published: 2022-11-10 / Author: Lake Country House

Did you know that Wales has the highest density of castles in the world? In fact, it proudly displays over 600, ranging from medieval ramparts to traditional stone structures. Historically, Wales has weathered conquests from both internal and external threats, leading to a surge in fortifications to defend critical territory and routeways.
Thanks to their efforts, you'll never be too far from a striking piece of historical architecture.
Here are 6 castles near Brecon Beacons, and why you should visit them: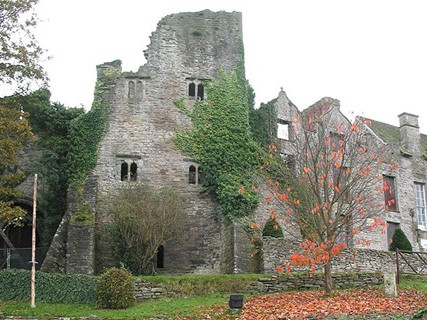 1. Hay Castle
Situated in the rustic town of Hay-on-Wye, this 11-12th century stronghold suffered its fair share of misfortune. It was constructed during the Norman invasion of Wales, but its troubles didn't stop there. It was burned to the ground on more than one occasion after the 13th century, with the 20th century alone culpable for two instances.
Now, Hay Castle is under ownership of a trust centre for literature, learning and the arts. Restorations efforts have been underway to prevent the castle's derelict remains from falling into obscurity. During your visit, you can tour the castle, engage in specialised workshops, and view exhibitions by accomplished artists.
Fresh life has been breathed into this storied building – not one to ignore on your list!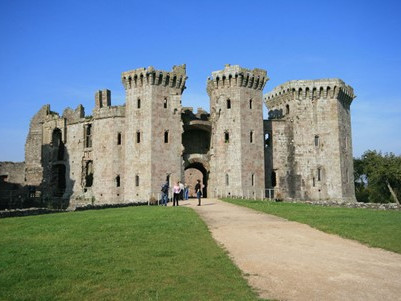 2. Raglan Castle
Raglan Castle was built as a stronghold during the late Medieval era, but a period of peace led to its conversion into a Tudor mansion. The fortifications were deliberately destroyed (known as slighting) during the English Civil War, reducing the fortress to ruins.
Despite its tragic demise, Raglan stands resolute as a tourist attraction. Although the castle is a shadow of its former self, the grandeur and poignancy of the ruins are hard to overlook. The sombrous beauty of the castle's remains exude a storybook quality that can seldom be found anywhere else.
Raglan Castle has also undergone modern reconstruction to reinstate its glory. This is an iconic landmark you don't want to miss!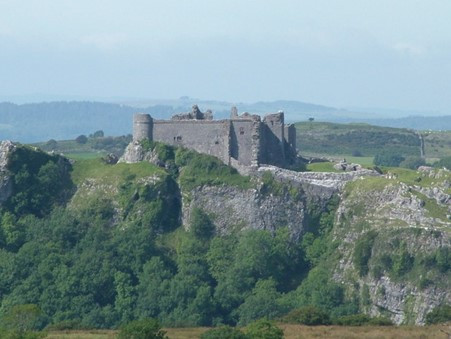 3. Carreg Cennen Castle
Lauded as the most romantic ruin in Wales, this breath-taking remnant is situated on a limestone precipice above the River Cennen. It changed ownership multiple times between the 11th and 13th century before it was slighted during the War of Roses century to prevent further use.
Living up to its accolade, Carreg Cennen Castle offers an incomparable experience. Its dramatic visage and extraordinary visuals instil a sense of awe and wonderment, with no modern interferences to detract from an immersive stroll along the battlements.
Now, this cultural landmark is maintained by the Welsh Government Historic Environment Service (Cadw). You can visit the castle 364 days a year, so there's no excuse not to witness its splendour for yourself!
4. Bronylls Castle
Despite its small stature compared to its contemporaries, Bronylls Castle is a beautiful, cylinder-shaped structure that's three stories high. It was originally built with wood, before being re-fortified with stone in the 12th century. It was designed to emulate the popular motte-and-bailey model of the period.
The defensible fortress traded hands between the English and Welsh several times throughout its history. As was the case with most castles on this list, the tower lay empty after the 15th century, falling to disrepair. However, this impressive piece of architecture is well worth a visit; being remarkably maintained despite its tumultuous history.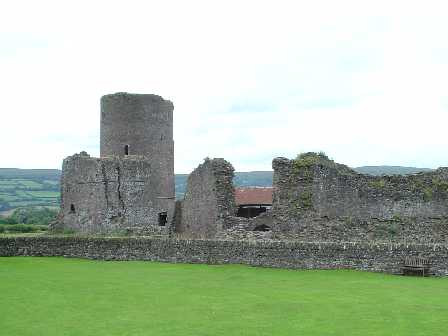 5. Tretower Castle
Built as a motte-and-bailey castle in the 12th century, this magnificent entity has undergone growth since its initial development, later evolving into a stone shell-keep. The castle was home to powerful lords who installed a court for the purpose of entertaining honoured guests. Eventually, the lords abandoned their castle in favour of greener pastures, leading to Tretower's ruination.
Now, the castle is a Grade-I listed building. As well as visiting the visionary remains of Tretower Castle, you can also enjoy amenities offered on-site, including a restaurant, gift shop and a garden.
Surrounded by lush greenery and exquisite visuals, Tretower's charm – and influence – is hard to dispute. Be sure to schedule a day trip into your itinerary!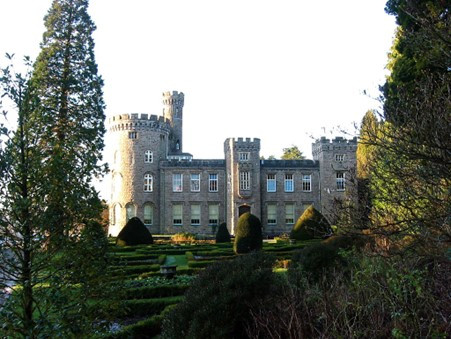 6. Cyfarthfa Castle
Perhaps the most traditional 'castle' on our list, Cyfarthfa Castle was built in the 18th century, inhabited by the Crawshay family who commissioned it.
The castle was converted into a museum and art gallery after the Crawshay family vacated the premises in the 19th century. If you're passionate about art and history, the museum houses spectacular relics and remnants of the past to enjoy at your leisure.
For fantasy and majesty straight from a fairy tale, the decadence of Cyfarthfa Castle is an experience you won't forget.
Indulge in a Relaxing Staycation in Wales
Exploring castles and ancient battlements can be an exhausting venture, but if you book a room with Lake Country House, our luxurious rooms and spa will ensure you stay rejuvenated throughout your trip. Or, for more information on what you can do during your visit, feel free to get in touch with our friendly staff.