Quirky Tourist Attractions in Mid Wales
Published: 2016-05-10 / Author: Lake House
Mid Wales has some brilliantly quirky, different and enjoyable places to visit. From a walk with miniature pigs to courtroom tours by oil lamp, here are some of the more eye-opening days out and visitor attractions in Powys, Mid Wales. All are within an hour or so of Lake Country House:
The National Cycle Museum (Llandrindod Wells LD1 5DL)

Is there anything more classically British than the bicycle? For the cycling enthusiast, it just doesn't get much more fascinating than this most quirky of Welsh tourist attractions in Llandriod Wells. You can see just about everything here from the heaviest and earliest iron-framed bicycles to super lightweight models, with some fascinating insights into the various models, from wartime history to sporting feats. It's also a great place to buy cycling gifts, books and memorabilia for the bike-crazy friend or loved one too. Click here to visit the Cycle Museum website.

For the keen cyclist, it's also worth noting that the town itself has some splendid cycling routes nearby, as well as the superb Hubjub Bike Shop.
Abbey-Cwm-Hir (Llandrindod Wells LD1 6PH)
This stately little masterpiece of Victorian architecture has a good deal more than meets the eye for any curious visitor. There are many treasures collected here, from rare books to art and artefacts from across the globe. An equal treat, however, is the huge enthusiasm and knowledge of the owners, who run fascinating guided tours. Expect wit, wicked anecdotes and surprises in spades!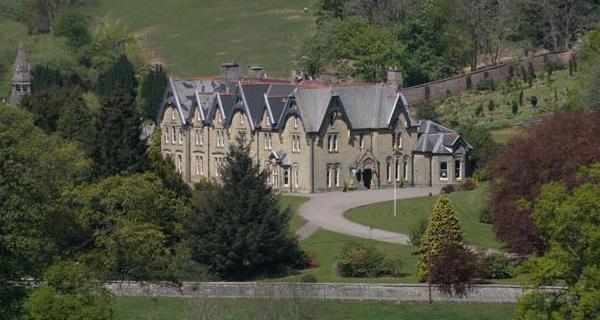 (image credit: Kieran P Kelly / Wikimedia Commons)
In the spring to autumn period, the gardens are especially lovely too- although it is also a great place to visit in December, when you will see a stunning display of traditional decorations. Do bring slippers or soft shoes (no, we're not kidding) because they do like to protect the carpets. For full details, prices and opening times etc see http://www.abbeycwmhir.com
The Judge's Lodging (Presteigne LD8 2AD)
Discover the world of a former "big wig", quite literally, in the Judge's Lodging at Presteigne. A revealing and surprising attraction, there is a deceptive amount to discover in the former residence of Lord Chief Justice Campbell. Spot on for authenticity, you'll tour His Honour's property by the light (and smell!) of gas lamps and even end up in the dock yourself! Visitors love the "hands-on" ethos of the museum too; you can sit in the judges chair and pass your own sentences, or even pump water in the kitchen. One of the best little historic attractions in Powys? Guilty as charged, we'd say. Click here for further details.
THe Judge's Lodging is a slightly longer drive from our doors but you could also stop for lunch in the town and get some fresh air in the area. The pretty Broadheath House Gardens are also well worth a visit while you're there.
The National Showcaves Centre for Wales (Brecon Beacons SA9 1GJ)
One for geology enthusiasts, not to mention families with young kids, this outdoor attraction allows you to follow in the footsteps of the Morgan brothers, who discovered the staggering system of caves and fascinating formations within the Brecon Beacons National Park by candlelight in 1912. Also known as Dan yr Ogof, meaning 'below the cave' in Welsh, over 16km of passageways have now been discovered for all to explore.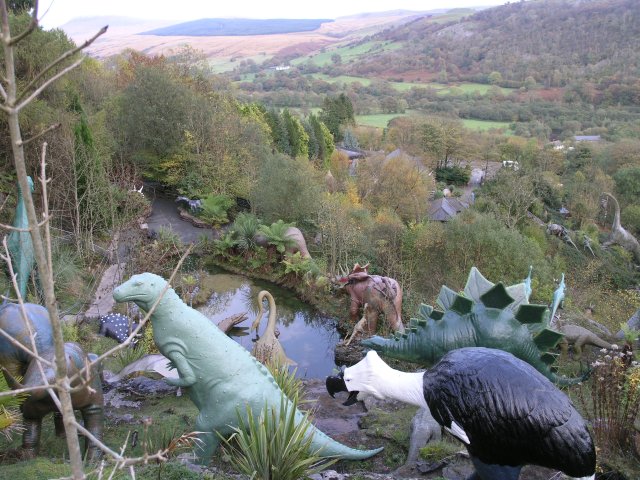 (image credit: Hywel Williams/ Wikimedia Commons)
For animal lovers, there are shire horses, goats, alpacas, llamas, dinosaurs…yes, no misprint here. You can wonder amongst over 220 life-sized dinosaur models in a forest setting, which has a huige appeal to kids (and grown up kids too!). The award-winning attraction also has a museum, iron age farm and fossil house also await so you'll certainly not be short of activities. For all information on opening times, ticjket prices and tours, click here to visit the site.
The Spaceguard Centre & Observatory (Powys, LD7 1LW)
Do you know your asteroid from your comet? No need to be a budding scientist to enjoy this truly unique attraction. With breath-taking views over four counties this fully operational astronomical observatory is the only organisation in the UK dedicated to the study of hazardous NEOs (that's Near Earth Objects to you and I). Learn about the structure of the solar system, the problems we encounter and how we are solving them, from one of the country's leading experts. Tour times are limited and often by appointment only however, so do book ahead. Click here for more information and contact details.
Piggy Walk with a "Pig-nic" (Brecon Beacons)
Take a relaxing stroll in the Brecon Beacons with a rather unusual choice of companions: a pair of Kune Kune pigs. Learn about their life in the Brecon Beacons, watch them wander through the river, then return to the smallholding to tuck into a "pig-nic" overlooking the beautiful scenery.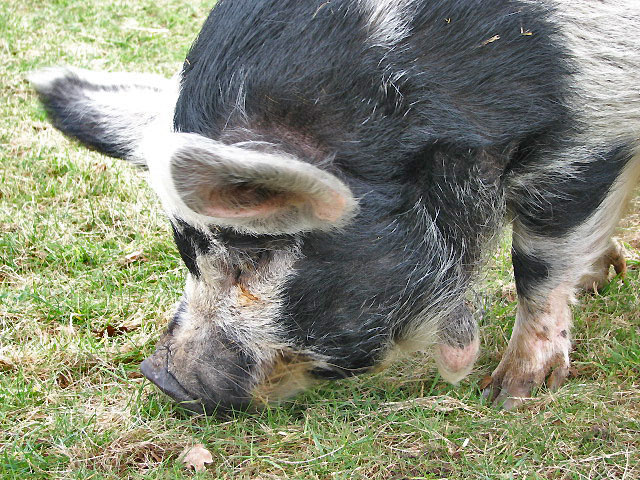 (image: Evelyn Simak/ Wikimedia Commons)

A ticket for this outing is £25 for an adult and £10 for a child (refreshments included) and a portion of this fee is donated to charity. For more information on this walk on the piggy side, click here.