World Alternative Games
Published: 2016-04-20 / Author: Laura Davies
Llanwrtyd Wells is not only known for being the smallest town in Wales but also for home to some of the craziest, daftness and most adventurous games we have ever heard of. The past few years has seen a new side to the beautiful Welsh town, with bundles of tourists coming in and out almost every weekend. Green events and the world alternative games has ensured you will not be disappointed with things to do. From bog snorkelling to worm charming, there is literally something for everyone. Llanwrtyd Wells was mentioned in 2014 lonely planet's travelling guide as one of the top towns to visit; they described it as 'Llanwrtyd Wells has supplemented the tourist magic of being Britain's smallest town with a series of bonkers events' Bonkers being the word that comes to mind.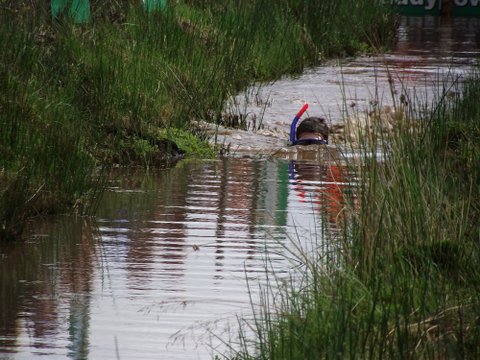 The Man vs Horse event happening on June 11th 2016, encourages thousands of tourists to the tiny town year after year. This was recently broadcasted on BBC2 show 'Natural Born Winners'. The Man vs Horse event started back in June 1980, it originated over one or two pints in the local Neuadd Arms, where Green events began. The event is now sponsored by Whole Earth.
Karen Perkins, one of the organisers for the World Alternative Games and Housekeeper here at the Hotel describes the games as 'Fun, quirky and outdoors with over 2000 competitors and thousands of spectators expected this year '
Llanwrtyd Wells is definitely becoming the place to be.