Mulled Cider
Published: 2015-12-08 / Author: Laura Davies
Our Head Chef, David Brown has shared with us one of his favourite recipes this Christmas. His delicious mulled cider is a crutial element in one of the best desserts we've tasted.
'Apple Pie Parfait with mulled cider and calvados cream'
However if you don't fancy the extras. It is perfect to enjoy infront of a roaring fire.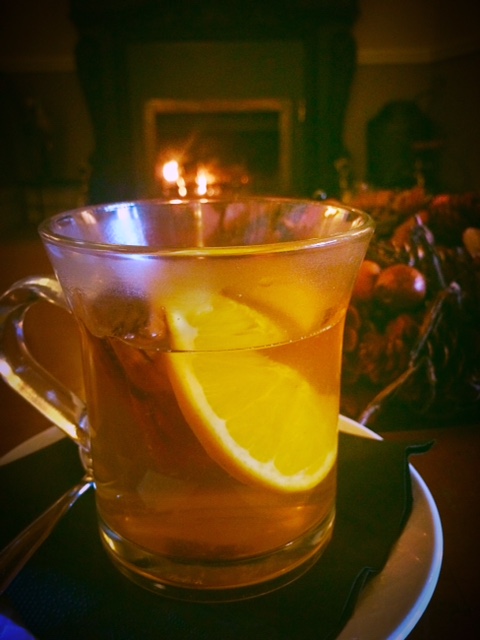 Mulled Cider
3 Litres Good Quality Welsh Cider
1 Litre of Apple Juice
1 Cinnamon Stick
2 Star Anise
3 Cloves
½ an Orange
4 Apples
200g Sugar
Add all to a pan and simmer for 2 hours. Serve with a wedge of Orange.